Fall In Love With… : Controversial Art
Art is around us and it makes every single day more interesting for us.Being creative is gift and we shouldn't forgot about it. I love different points of view because it make you and me human. And I thought that I can share with you controversial art.
Do you know Nicola Formichetti? He is an Italian/Japanesse fashion director and fashion editor. He collaborated with Lady Gaga. And right now is again loud about him by new controversial adverts for Diesel.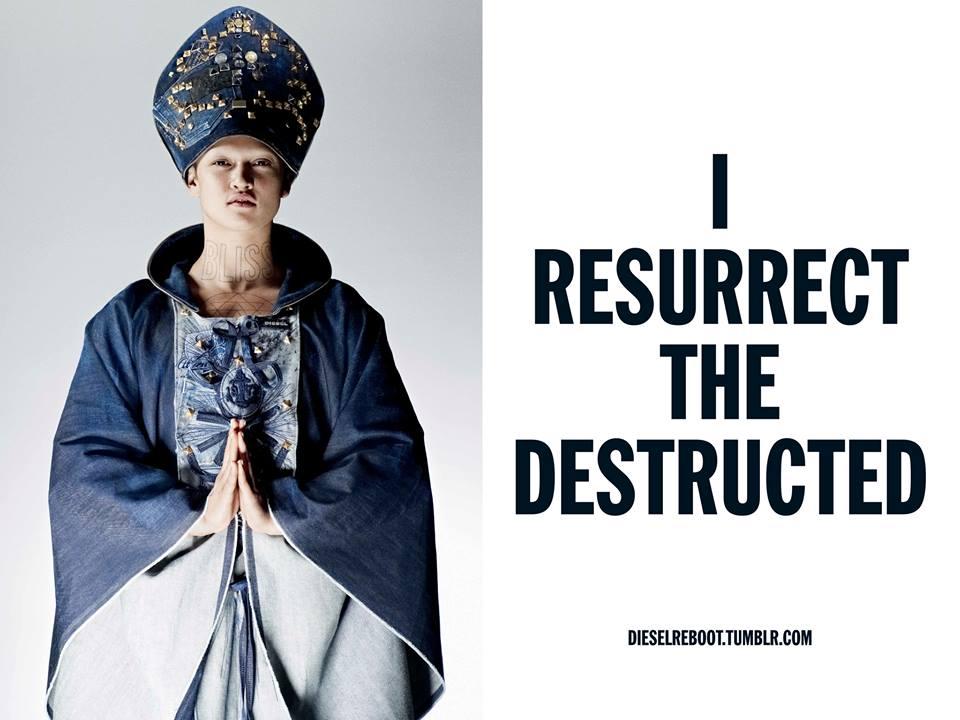 The next is a Cuban artist, Eric Ravelo and something what scared me. His project "Los Intocables", in English "Untouchables" shows childen being crucified. Really I can't believe in this project. But what do you think about his idea???
"This photo is directed at the sexual abuse of children at the hands of Catholic priests"
"Thailand is singled out in this photo, which is named after the country, for their notorious sex trade that causes so many young girls to become the subject of sex travelers"
"American nightmare: Gun violence in the United States prompted this pairing"
"Dangers of chemical weapons: The nuclear meltdown in Japan "
"The civil war in Syria bring current events into the view of the art project "
"Not so happy meal: International problems like obesity are also highlighted"
"Pointed: This is not the first socially-conscious project that artist Erik Ravelo has worked on, with others being commissioned by the World Health Organization"