Can You Believe: Rubber Band Portraits
Wes Naman is creative photographer from Albuquerque. Last time he showed in Internet great photo series. It incredible portraits of musicians from different band.
"The faces of band memebers were disorted using elastic rubber bads."
What do you think about these photos?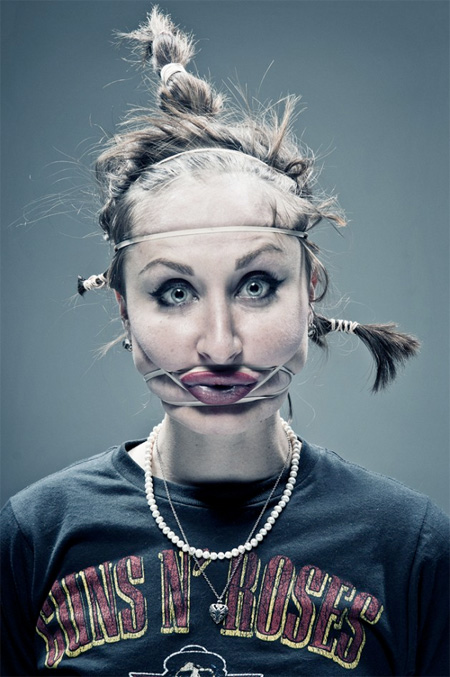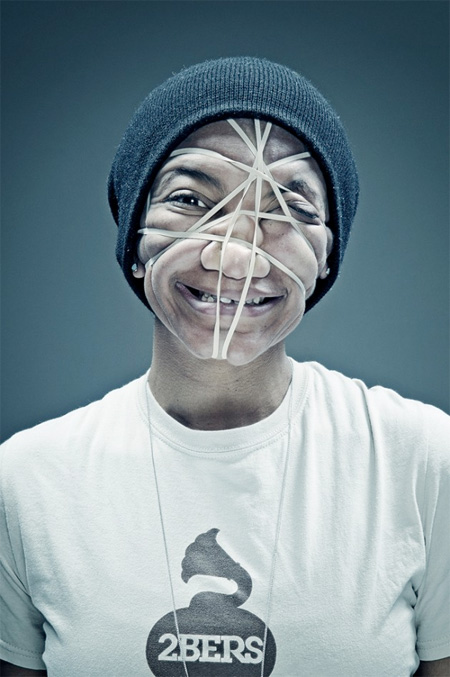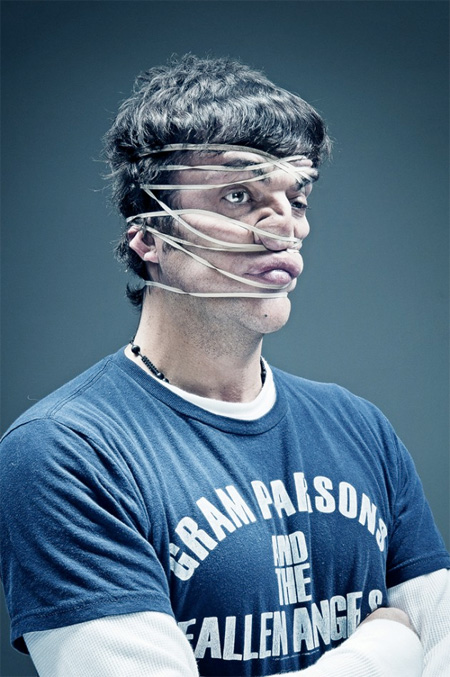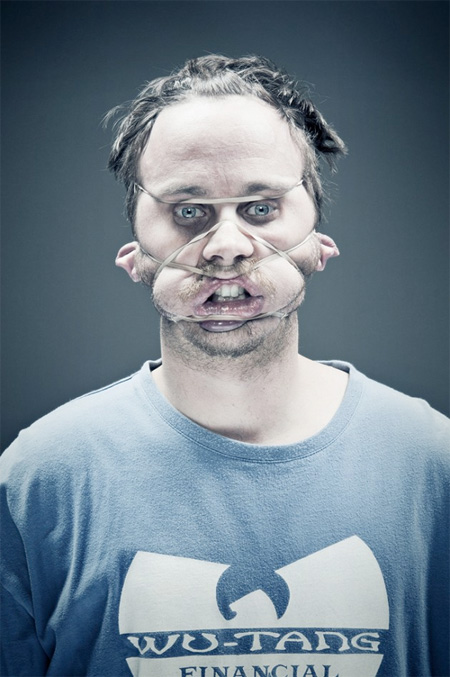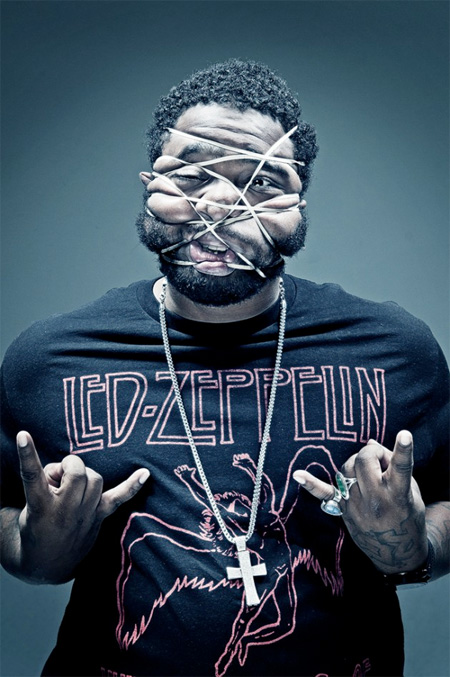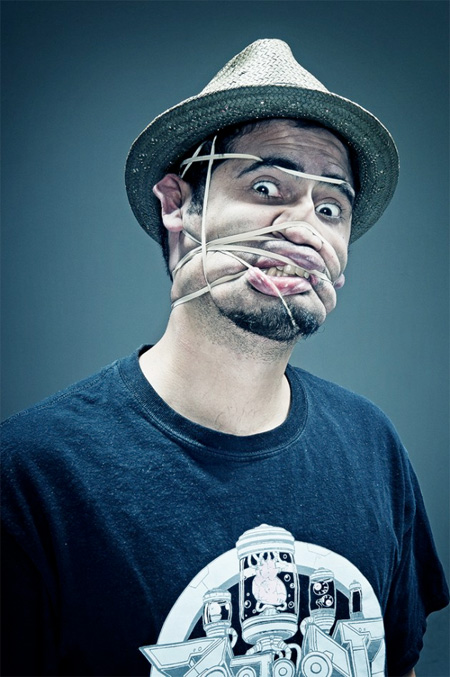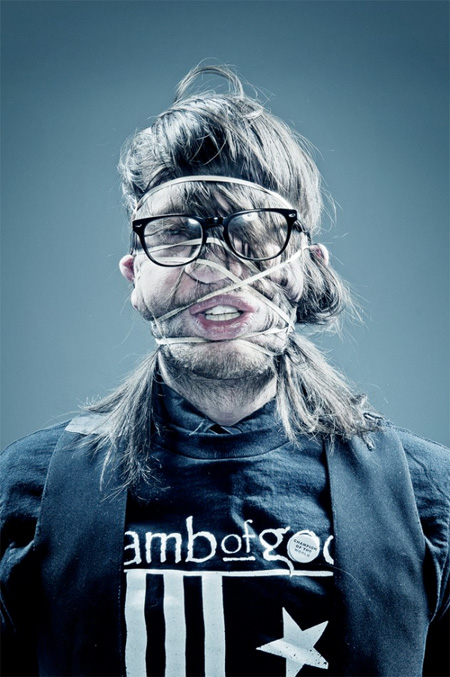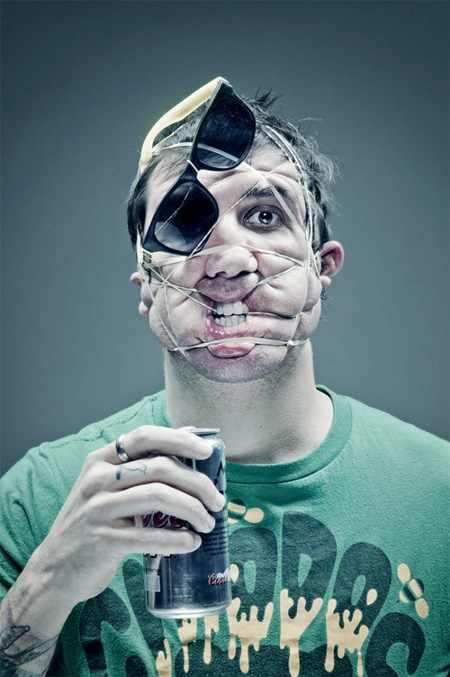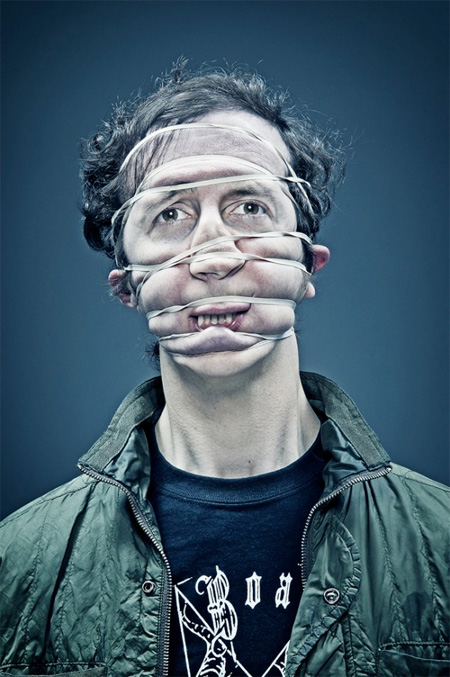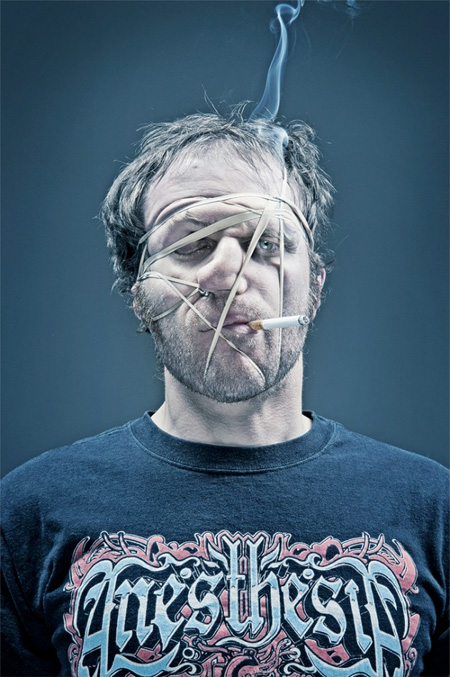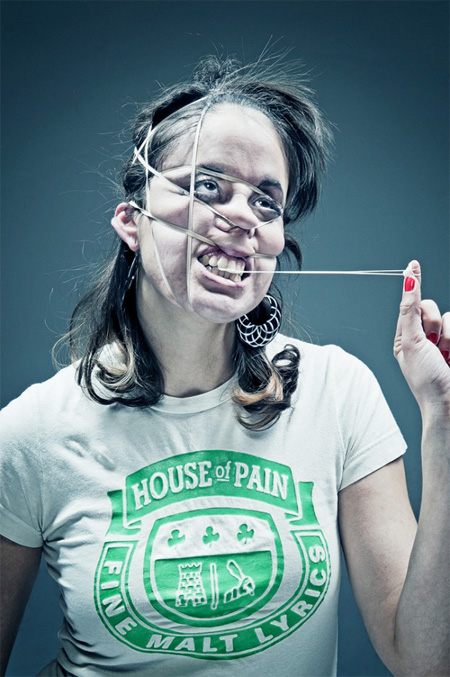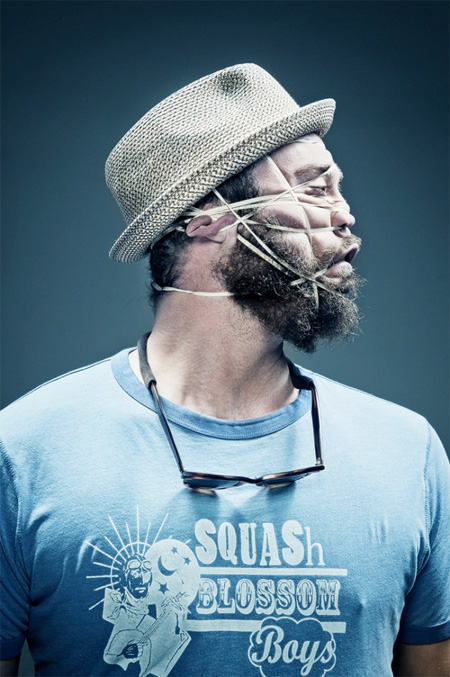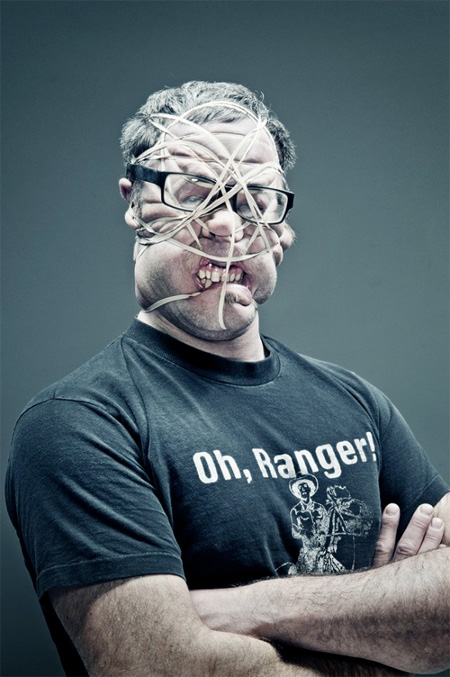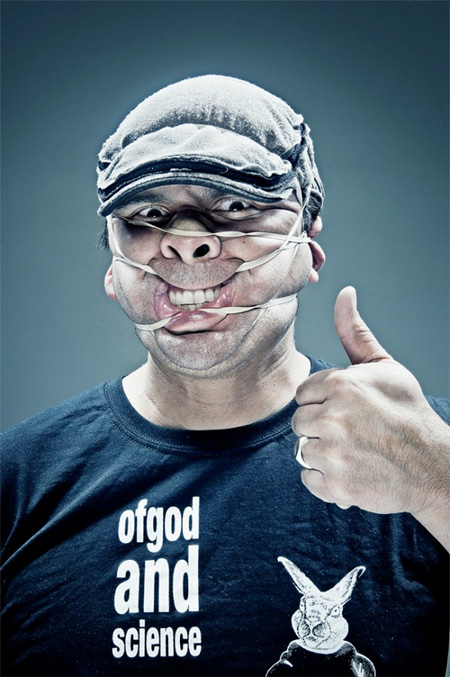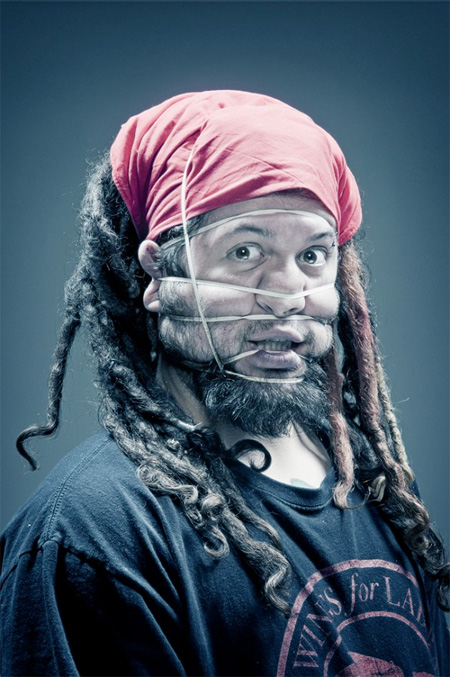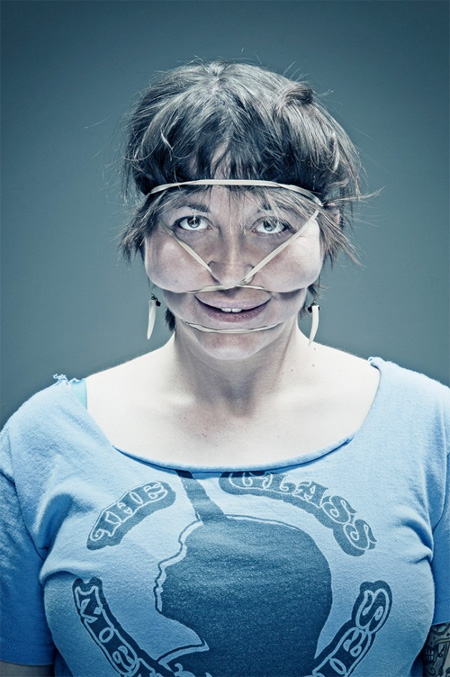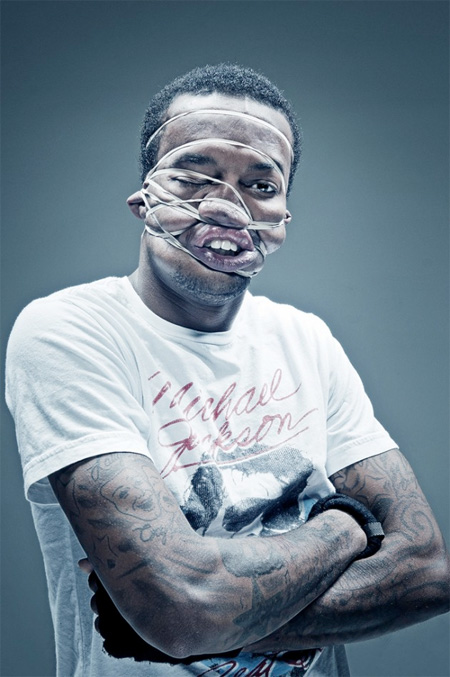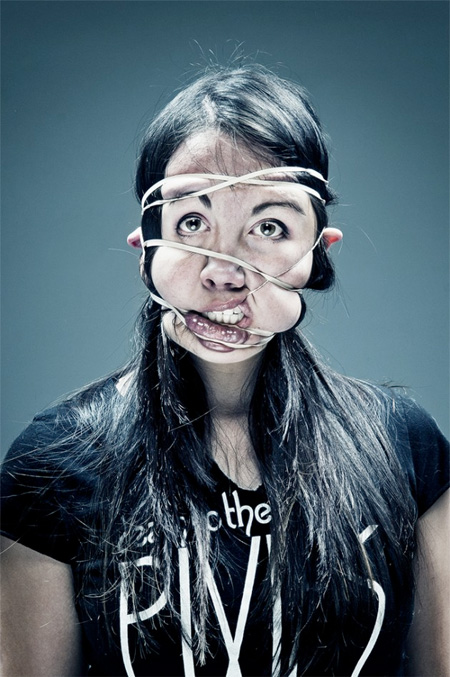 Please, don't try to do this at home.