I've been a fan of Locketship for a while so I was super stoked when the designer Maria reached out to me to make some Locketship + Kerli items. Of course we made it all about I-Loo cause she's the cutest/best thing ever.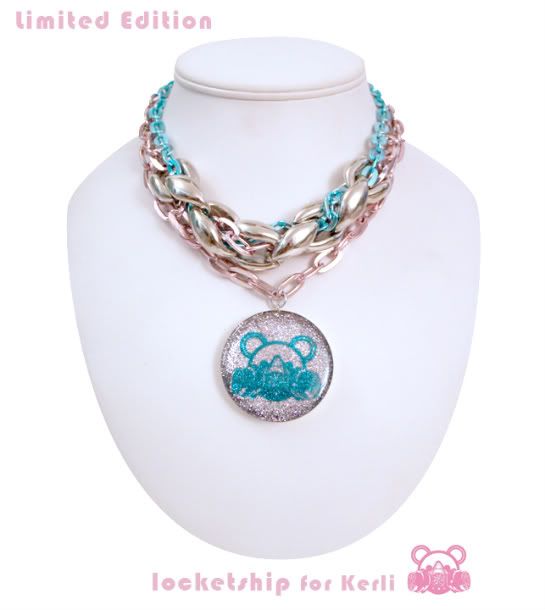 I also took him/her (yes, we decided he/she is an alien so he/she doesn't have a sex..but this is gonna get annoying through the post so I'll just switch it up) to the Locketship event Saturday night. Everyone was there. The Unicorn queen Doe Deere from Lime Crime (check out these super colorful, totally opaque lipsticks – I'm also wearing the blue one by them on the pictures) and a hair wizard Cassie Wanda in the purple wig. She also did hair for the Tea Party video…remember the red skull Marie Antoinette hair?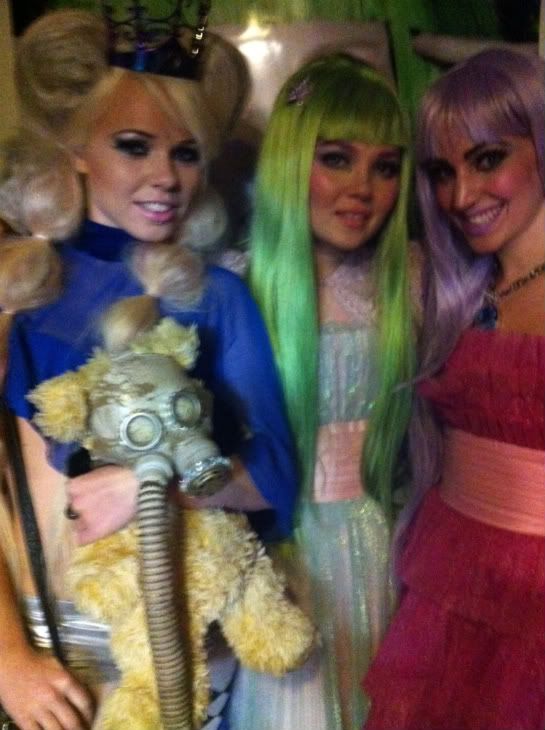 The very fabulous Buzznet family
Mermaid Traci Hines (//www.etsy.com/shop/sirensgrotto)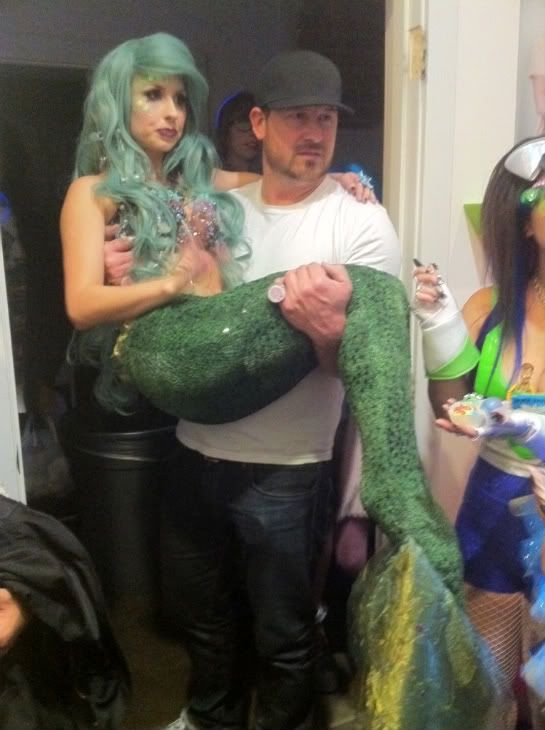 Maria from Locketship <3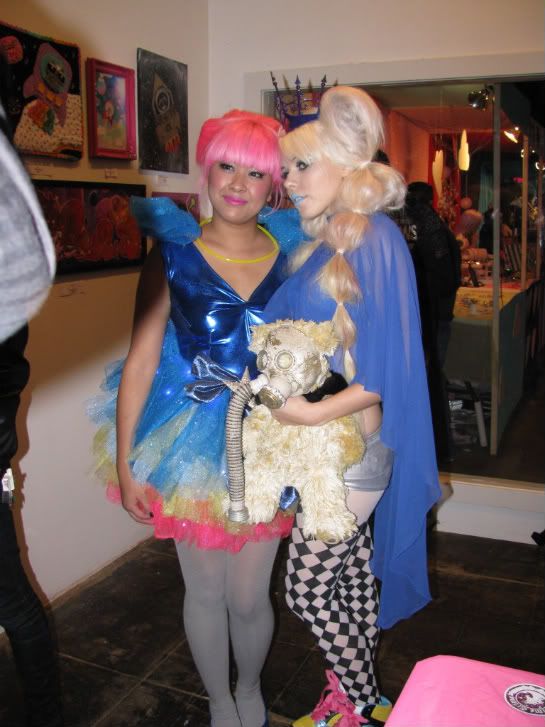 I-Loo Necklaces!!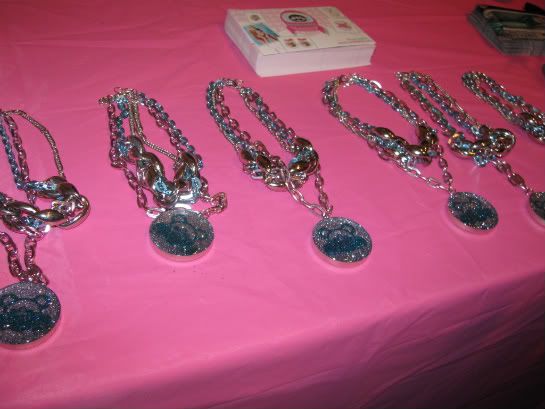 Found some cute Lolitas so I had to take a pic <3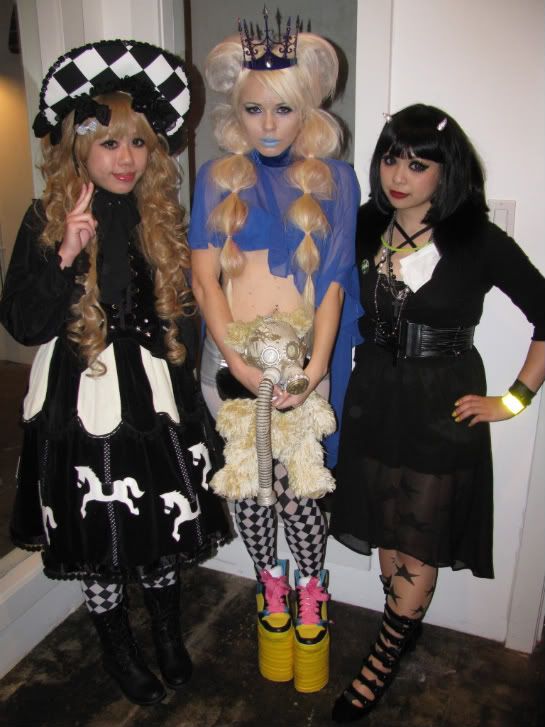 Met MoonChildren!!! …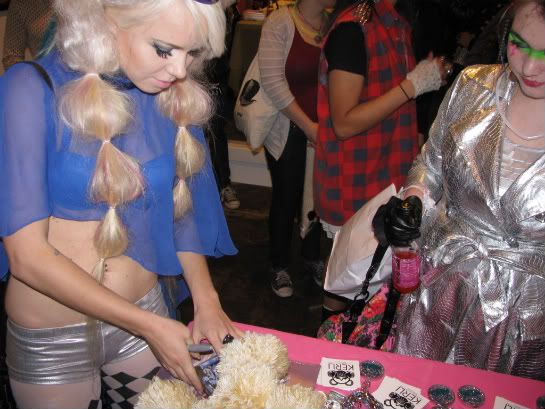 My friend Yume Ninja and her wicked style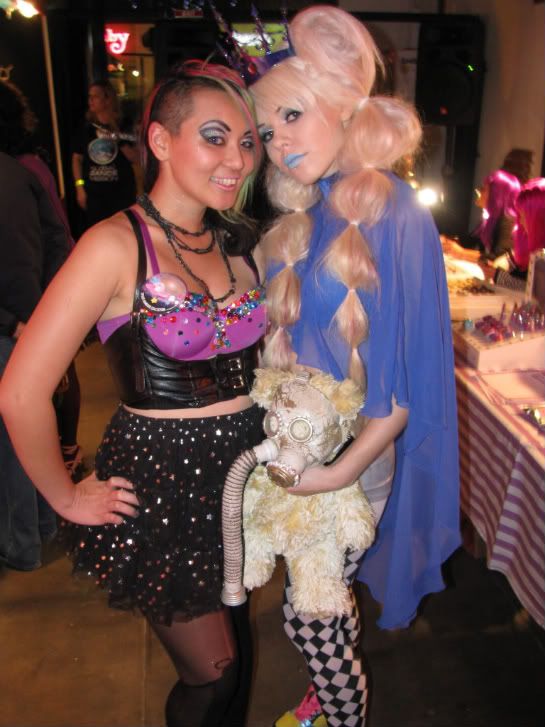 Cool art.
Good times.
Love u MoonChildren <3 I.L.U.
k