Lady Gaga's 'Yoü and I' Video Leaks!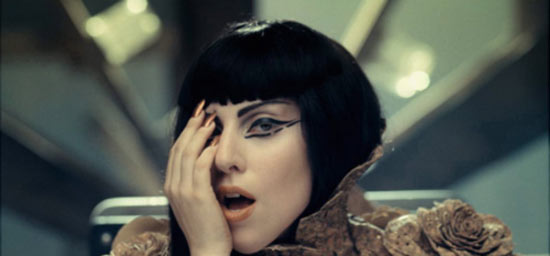 Just like "Judas" before it, Lady Gaga's newest music video, "Yoü and I," has leaked online a whopping two days before its scheduled premiere.
Gaga goes all-out in the vid, transforming into a mermaid, bondage queen and even a dude!
Ryan Seacrest posted the pop icon's explanation of the clip on his official tumblr:
"I'm walking with no luggage and no nothing and it's just me and my ankles are bleeding a little bit and there's grass stuck in my shoes and I've got this outfit on and it's real sort of New York clothing and I'm sprinting," explained Gaga. "The idea that when you're away from someone you love, it's torture. I knew I wanted the video to be about me sprinting back and walking hundreds of thousands of miles to get him back."
Gagaloo will appear on MTV and LOGO on Thursday to officially premiere the clip, as well as make a very special announcement…of course there are no clues as to what that announcement actually is, but monsters nationwide can tune in on Thursday at 7:49 p.m. ET. She'll also be doing an interactive interview and Q&A session with MTV News' Sway after the premiere.
Check out the video below!
What do you think of the "Yoü and I" video? Is this totally cray-cray, or she just bein' Gaga?
(Sources: Perez Hilton, Digital Spy, MTV News, ryanseacrest.tumblr.com)