10 Cozy Activities To Do While You're Stuck Indoors This Winter
We are currently in the midst of the dog days of winter and if you're anything like me, the cold can make it super hard to want to be productive, especially during a treacherous snowstorm. If you're prone to boredom striking during those cabin fever days, here are 10 cozy things to do while you're stuck indoors this winter.
1. Listen to vinyl.
If you're not sold on the whole vinyl thing, CDs and of course, Spotify, works too. No matter how you consume music, make sure it's meaningful and enjoyable. Why not dig through those albums you haven't listened to since freshman year?
2. Read a book.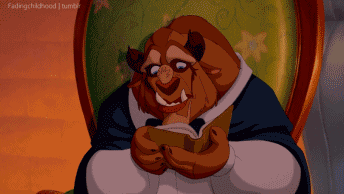 Reading is a great way to pass the time while falling deep into an alternate universe for a while. If you're not a fan of books, why not surf the web for some interesting articles on a hobby of yours?
3. Write.
Admit it. You have a million empty notebooks with pretty covers you just HAD to have yet you have no idea what to put in them? Start a stream of consciousness habit and you'll be filling those things up in no time!
4. Shop online.
Are winter storms and the brutal cold keeping you from venturing outside to do a little retail therapy? I feel you. Shopping online is a pleasure since you can do it all in your pajamas in the comfort of your own home, and you won't have to deal with nasty shoppers either! Go ahead. Treat yo'self!
5. Play a game. From solo Candy Crush sessions to a cozy night in with friends and/or family accompanied with a hilarious game of Cards Against Humanity, game night is always a win!
6. Watch a movie.
Netflix and chill is always an option, but what about those things that are soon to be extinct? DVDs? Yup, we know you still have them. Grab an oldie and bask in the nostalgia!
7. Cook. Whether you're an experienced baker or you're just learning how to cook, there really is nothing better than trying out new recipes on a cold night. Maybe prepare a hot meal for the elderly folks on your block?
8. Redecorate.
Ever want to just re-do your entire place? Why not start now? Gather inspiration on Pinterest and get decorating!
9. Get organized.
If you're currently trying to figure out how to sort through the mess that is your room, it's time to get organized! Make a quick Target run before the bitter blast to pick up some storage essentials and start cleaning!
10. Nap the day away.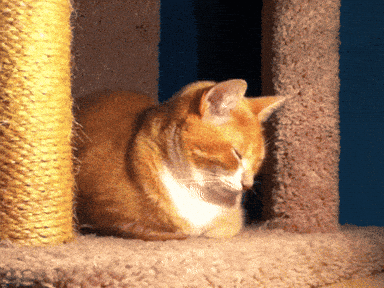 OK so sometimes being productive can be a chore if you're always on the go with little to no sleep. Take this time to just nap the day away. Ignore those voices from the Productive Police. You've earned this!