Form Arcosanti: A New Creative Festival Experience
I couldn't be more excited for the upcoming music festival FORM Arcosanti. This experience is something different than the typical music festival that I'm used to. It's a more personal, collaborative, lean, and lasting take on the music festival model. The festival unites creators through experiences that inspire. Hosted annually at the otherworldly eco-city of Arcosanti, AZ (seventy miles north of Phoenix & south of Sedona), it's an "urban laboratory" focused on innovative design, community, and environmental accountability. Arcosanti was built by 7000+ students since 1970, under the direction of the late visionary architect, Paolo Soleri.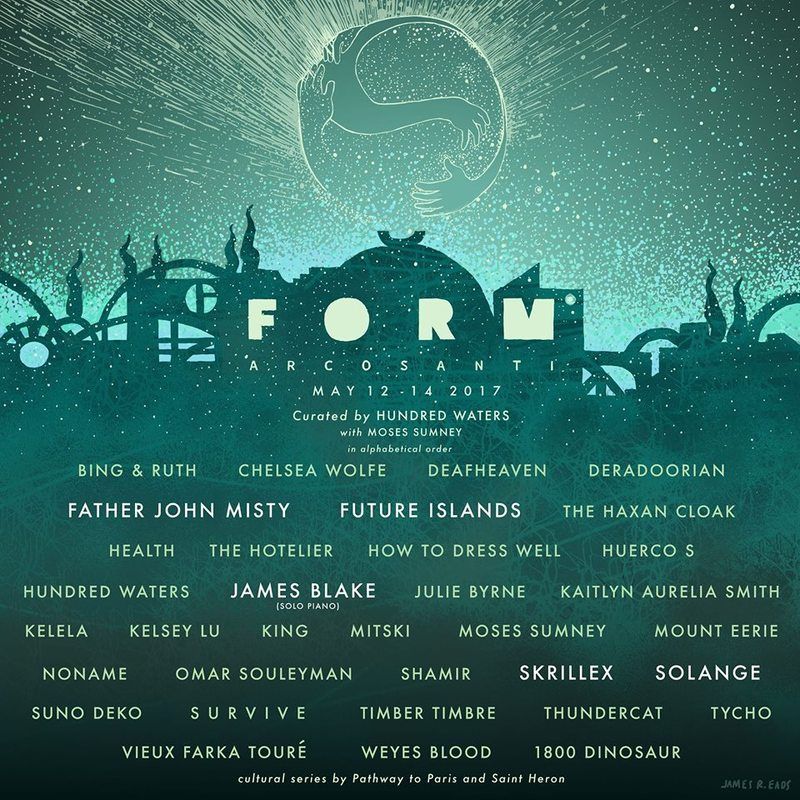 1,500 participants gather here each May for FORM, a weekend of creative immersion, adventure, and retreat. Watch the 2017 trailer below to see the beauty for yourself:
✚ Learn more: www.experienceform.com ✚ Apply for a ticket: apply.experienceform.com ✚ Skip the application & buy a Patron Package:patron.experienceform.com *Arcosanti is a 6 hour drive from LA and 45 min drive from PHX airport.