WARNING: Nobody Is Perfect!
Nobody is perfect. Unfortunately, young girl and boys dream od having a beautiful body. I know that it's not bad. But the obssesion is as an attack on their innocence. During recent years, the media have created a frightning ideal of beauty. The next generations have the problem with it. You know about what I talk to you. It's about Barbie Dolls.
So today I want to show you some photos about this theme 🙂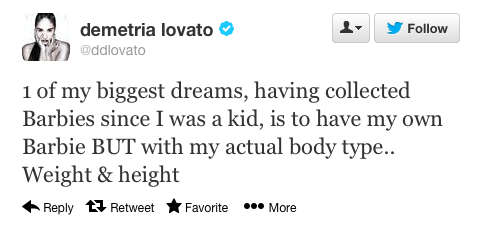 The new Barbie with "real women" proportions by Nickolay Lamm
The next photo by sbadsgood:
Barbie's without make up by Eddie Aguirre:
" Galia Slayen, for her high school's participation in National Eating Disorder Awareness Week, built a Frankenstein-ish life-size Barbie and dressed it in her old clothes:"
Anatomical Barbie by Jason Freeney:
Did you thought about the way how your kids think about their bodies??
How dolls changed during generations
and now:
And I love this photo
And for the end, the best "Ciotka Kena dolls" made by Polish artist, Zbigniew Libera.