My Secret To Finding The Perfect Jeans
As a girl, I know how incredibly annoying and exhausting it is to shop for jeans. It's usually an all day event of trying on hundreds of pairs, getting really bummed out, and ending up going home empty-handed, or buying a pair that you gave up and settled on and will probably have to return. Just the thought makes me cringe.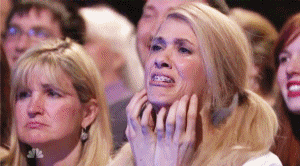 It doesn't have to be that way anymore. I thought I'd make it easier for you by telling you my secret:
SHOP WILDFOX DENIM (….That's it.)
Yes, Wildfox makes the most amazing, creative, whimsical shirts, jumpers, dresses you've ever seen, but do you know they also make amazing DENIM? It's virtually impossible to get a pair of Wildfox denim that doesn't look, feel, and fit perfect.
The denim is designed by a beauty named Michelle Siwy. I don't know what she does to make the jeans fit so incredibly perfect (probably magic), but she does it. The fit and the feel is unlike any other. The design helps to lift, tuck, curve, and shape your body to make every outfit a perfect one.
There's tons of denim to choose from: Skinny jeans, Boyfriend jeans, Overalls, Shorts, Skirts, and even sequin pants! If you've seen me and my band STATES on tour, you've seen me in these sequin pants! The brand runs true to size, and sizes range from 23-32 US.
(Picture of me on stage in my favorite Wildfox Sequin pants)
Trust me when I say that it's the best brand I've ever worn. I've had a few pairs for at least 5 years and they are still holding strong. So what are you waiting for? SHOP WILDFOX DENIM NOW.
So what are your favorites? Would you rock sequin pants?
Xo Mindy