Must-Haves For Tour, Festivals, Road-trips, & Vacations
Being on tour is definitely more difficult for a female. I mean, let's be honest, we require more things! And though I can survive on very little, there are some things I just can't live without. I stock up on a few must-have items for every tour, festival, road trip, and vacation I go on. So, with the Summer approaching and festivals like Coachella and Lollapalooza just around the corner, it's great time to prep.
Here are my must-haves:
These things are the most adorable emergency kits ever. There are a ton to choose from, but the basic one packs over 17 helpful items inside, all which fit into the palm of your hand. Hairspray, clear nail polish, stain remover, dental floss, pain reliever, and more! Guys, there's even an emergency kit for YOU! I carry mine everywhere.
Put it in your shoes, in your clothes, and save space in your suitcase by using it in your hair for "dry shampoo." I use LUSH's "Dusting Powders" because they smell AMAZING, and work just the same. But you can always grab any favorite baby powder.
On the road, most food options are slim to none. Don't get left starving and cranky. You need to be stocked with snacks that are small, filling, and nutritious. Fresh fruit, nuts, and healthy bars are the best options. I LOVE Think Thin bars. They're gluten-free, low-sugar content, and PACKED with protein. Not to mention, the "Creamy Peanut Butter" one tastes just like a Reese's Cup! Find at Target or Walmart.
I don't wear foundation anymore, only Organic Wear Tinted Moisturizer by Physician's Formula. It's enough coverage for me. It's all-natural, paraben-free, vegan, gluten-free, and organic. It also has SPF 15 in it, which is great for everyday protection. If you need more sun protection, you can always apply a higher SPF to your face first, and add the tinted moisturizer for coverage afterwards. I wear the "fair-light" shade.
Festivals are HOT. You're going to sweat. When you can't get to a shower, you need something else, and this is it. I like The Honest Co. wipes because they're free of chemicals and hypoallergenic, but Huggies work great too. If your skin is sensitive, get Unscented. Otherwise, Lavender or Green Tea is always nice.
I can't stress how important this is. Don't end up with damaged lips from the sun. Find a lip balm with a high SPF. I like Banana Boat Sport.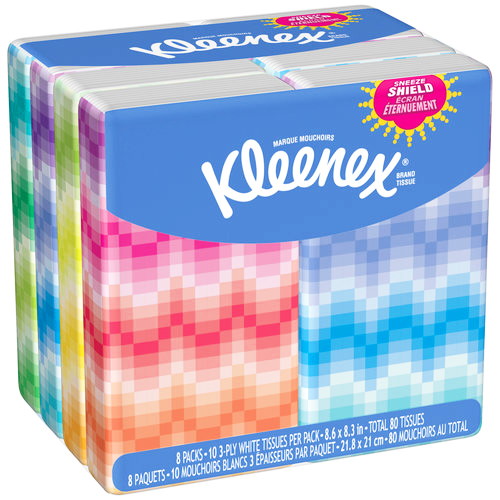 These are good for EVERYTHING. Plus, there are so many times when a bathroom (or let's face it… the woods) doesn't have any TP. You'll be covered.
I can't tell you how many of these pens I've went through. I might be the most accident-prone person I know, but it's great for anyone. You spill food or drink on your shirt, and this thing is your best friend.
They're essential for festivals and vacations simply for sun protection. But they also come in handy for bad hair days, and you're going to have those.
Yes, we all have phones capable of taking great photos these days, but you're more likely to end up with a dead phone battery if you're taking photos on it all day. Grab a cheap disposable camera. They're more fun to use, and have a nostalgic feeling to them.
You've got to stay hydrated. Instead of just water, pack yourself some Vita Coco which is packed with potassium, electrolytes, and vitamin C! Plus, it tastes amazing.
Every one of these items can be found at Target or Walmart, and most are located in the "travel section" of the store.
Also, ALWAYS bring extra options for clothes and shoes. You never know what will happen, how quickly clothes will get dirty, ruined, or the weather will change. And I know you want to look your best, but please girls, don't wear heels and uncomfortable shoes. There are plenty of boots/sneakers that you can wear that are super cute and won't leave you with bleeding feet. Just don't. Most of all, HAVE FUN.
Xo Mindy