Who Wore It Better: Hayley Williams or Lucy Hale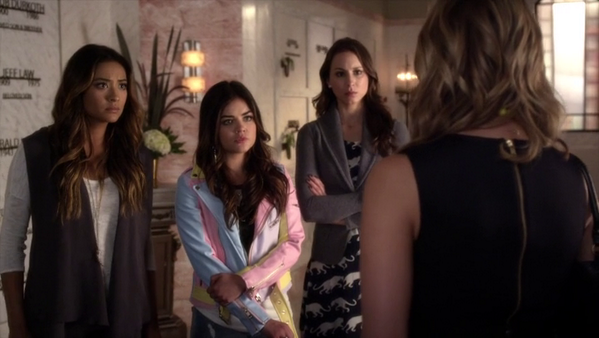 Okay now let's break down Lucy's outfit or Aria's whatever.
The pants were identified as regular blue jeans and shoes were not specified.
Now onto Hayley's outfit
While Hayley's screams punk rock and bubbles and pop and still into you, Aria/Lucy's looks a lot more casual.
Both fit the scenes they're in, but you can't go wrong with a color block leather moto jacket!
The Jacket
Pastel Moto Jacket ON SALE NOW $59.50
UNIF Jacket Pastel Moto (CURRENTLY OUT OF STOCK) $101.95
A Spin Around The Color Block Jacket (CURRENTLY NOT AVAILABLE ANYMORE)
The Melting Tights
URB Yellow Melting Tights $55.00
Similar DIY