Breaking Down The Britney Spears "Work Bitch" Music Video
The amazing Jordan Miller of BreatheHeavy.com wrote this AMAZING post and I had to share it with all of you, because it completely worth it!
So, let's go…
We are just a weekend away from listening to what may be the best lead single Britney's EVER released, but the music video debut is a ways away. There are tons of rumors floating around about the vid's concept, where it was shot, who choreographed it, hair, makeup, mannequins etc. Let's break it down.
BreatheHeavy birthed the rumor (toot toot)
A press release leaked asking to cast pretty people.
Then this hot guy auditioned (he didn't get it)
Then Britney was like 'fuck it I'll tell them.'
And posted this picture from Day 1 of shooting
Causing meltdowns, panic attacks and an overuse of this GIF:
Then the news of Ben Mor directing leaked (She confirmed it afterwards)
On Day 2, Britney posted a picture of her in a bikini telling fans she's tanning in between shots (and Kevin Federline under no circumstances has seen this because he's married now)
Paparazzi caught a glimpse of the queen in costume
Anyone on set that had an Instagram was stalked by The Army, including director Ben Mor who posted this picture with the lyric "You Want A Hard Body?"
And had mannequins (my face like a)
Stylist B Akerlund ("Hold It Against Me") was there
She brought crazy shoes
Plus they found their bullwhip teacher
And fast cars. "You want a Bugatti? Wanna ride in my Maserati? You betta work bitch!"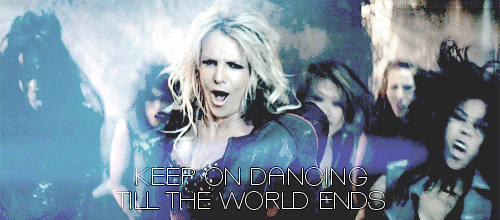 Sebastien Stella choreographed part of it
Lights
Camera
Action!
In a pool!
And that's a wrap