Adorable Cat Shaped Kindergarden
We back to school, children back to kindergarden. We are happy when the kids are safe and enjoy life. And I found fantastic kindergarden shaped like a cat in Karlsruhre( Germany).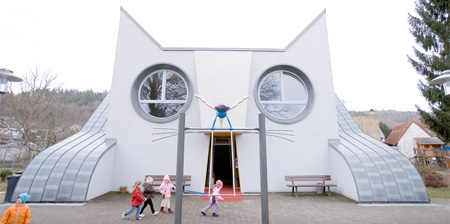 "People enter and exit the building through the cat's mouth. Large windows let in plenty of sunlight into the classroom and look like cat's eyes. Cat's tail is a slide that kids can use during breaks between lessons."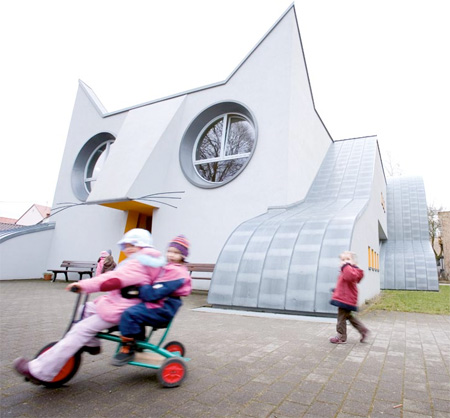 This a giant cat was designed by Ayla Yondel and Tomi Unerer and was constructed in 2002. Photos by Adriano A. Biondo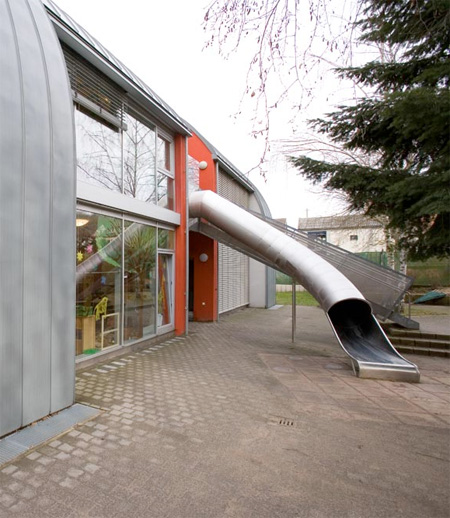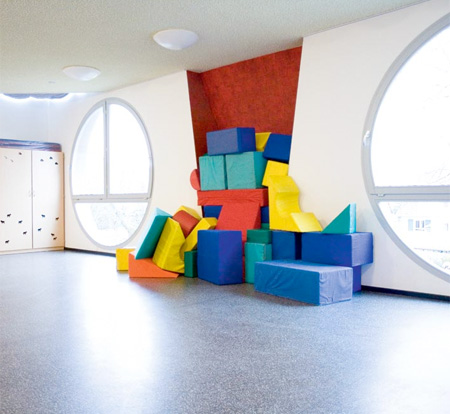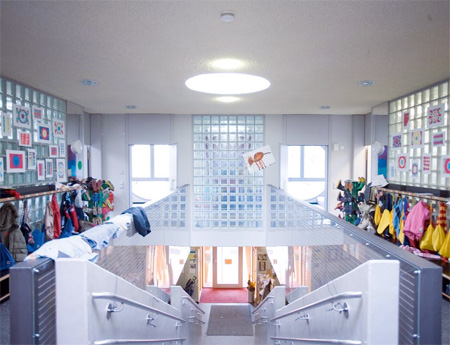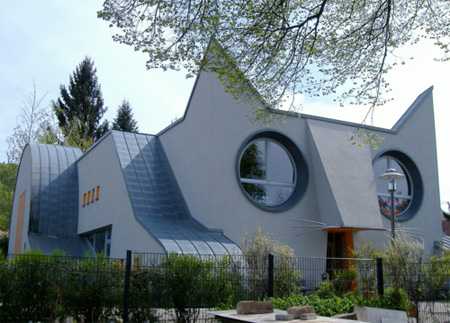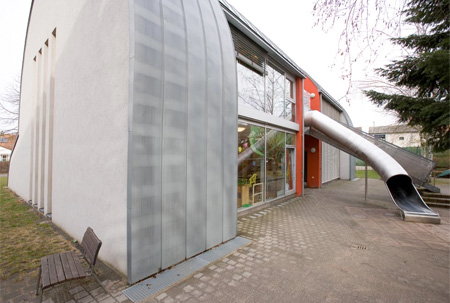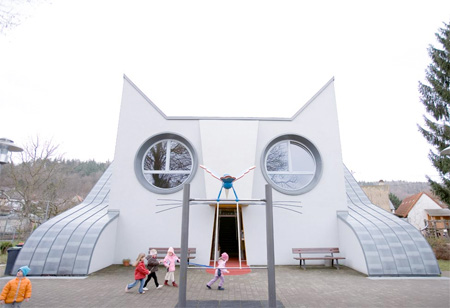 What do you think about this kindergarden?