The Fabulous Stains x Bohemian Society T-Shirt On Sale NOW!
My company The Fabulous Stains recently teamed up with one of my favorite Los Angeles based brands, The Bohemian Society, to collaborate on a Guest Artist T-shirt collection. Other guest artists include the amazing Luna Lovebad, Eugenie Grey, Chebo, Lucas Logan, Victor Wilde, Joana Ayala and Adina Doria!! We were so excited to be featured amongst such talented artists who continuously inspire us.
Each artist modeled a shirt of their own making and design that will be for sale for a limited time. Fab Stain, Norelle Rheingold illustrated the awesome pizza art (true to The Fabulous Stains form) for our tee and I finished it off – adding tie-dye and cutting off the sleeves…giving it that perfect California, summer vibe.
The t-shirt is currently available for purchase on their official site HERE, so make sure you head over there and shop away!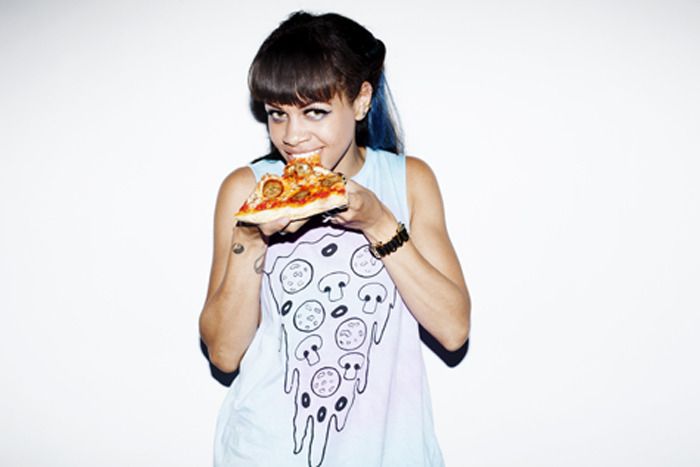 xoxo, Jessi Jae Joplin