"You Are Not A Sketch" & Barbie Without Makeup
Often I write about eating disorders, self-harm or bullying. You know that my life goal is spreading love, support and light, so today I'm back to an eating disorders theme.
I saw new photos from campaign against anorexia, called "You Are Not A Sketch". I wanted to show you how designers see women and show you how Barbie dolls look without make-up.
I respect designers but they aren't fair. Their designs are made for size zeroes, but that's not healthy. Star Model (a modeling agency from Brazil) created new anti-anorexia ad campaign:
"The ads, which run with the tag line 'Say no to anorexia,' show a fashion illustration with typically exaggerated proportions next to a model wearing the same outfit – and the same measurements."
Barbie Without Makeup
Nickolay Lamm, a photographer from Sweden had wonderful idea. He took photos a few dolls and edited them in Photoshop to look natural, without make-up.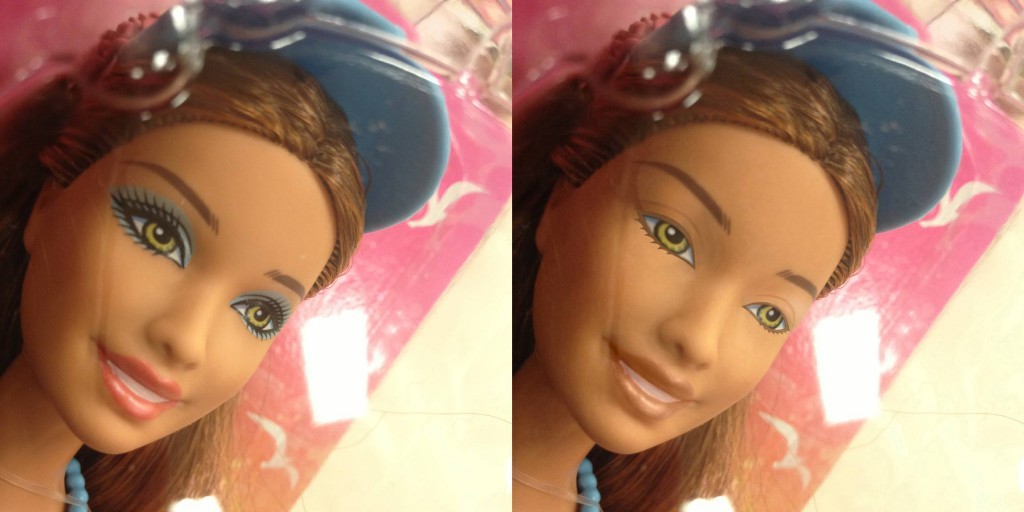 What do you think about these dolls and the campaign?