Ever catch yourself checking out an amazing outfit walking ahead of you down town, but then only to discover that the lady flaunting it could well be three times your age, your grannies age? Yes, it's true, there are countless grannies with style! I remember as a kid, whenever my family and I went for a family outting and my nana(my grannie!) was with us, I'd always tell her how much she was embaresing me, wearing that out in public? What if someone from school were to see us! Now I look back on it and the majority of the outfits that she pulled together, and the one's she does now, are packed with glam, style and elegance.
There is no rule or law in fashion that states if you are over a certain age, you can't look amazing! Unfortunately, I don't have any photos of my nana rocking her best frock so I searched the internet high and low for my favourite looks pulled off my none other than the worlds most stylish grannies!
This entire look is deffo something I'd be gazing at down the street! Everything down from her accessories to her make up is etched to perfection! I love how she's still pulling things in at the waist and pulling it off effortlessly! I am one for hair accessories and this one right here, yup, I need it!
Now this is really something I could see my nana in! A little brown suit jacket, hat to match! Nails and lips matching, something i've always loved, and a little purse to really complete the outfit!
This is down right adorable! This full length dress is just 100% cute and then some! Her hat is something I'd have really loved to own this summer!
This is a look that I would rock, now! I really hope that when I reach this lady's age I can still pull off such a cute, chic look!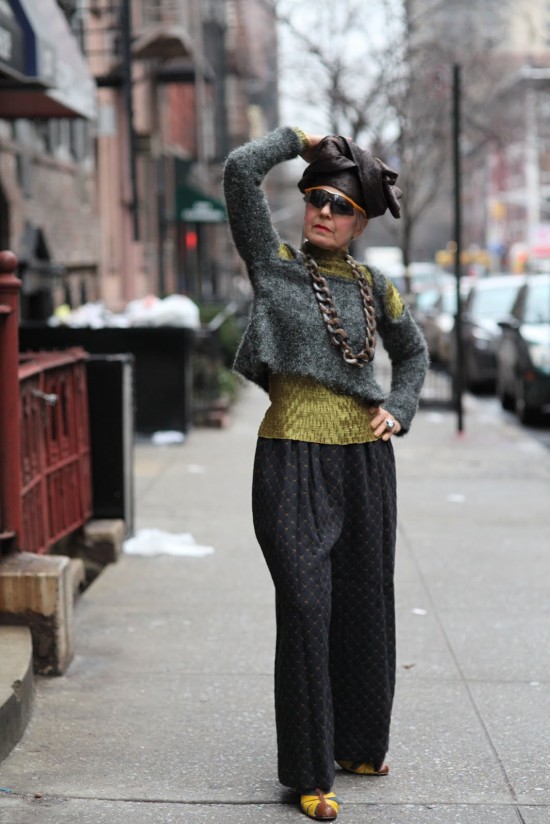 The elegance in this photo is wonderful! If I knew where her sweater was from it would already be in my wardrobe! In my opinion, these colours will never go out of fashion and I adore this look.
Check this fashionista out!
What do you think of these very stylish grannies? Could you see your grannie rocking any of these looks? Let me know!!