VersaEmerge Post New Studio Video Update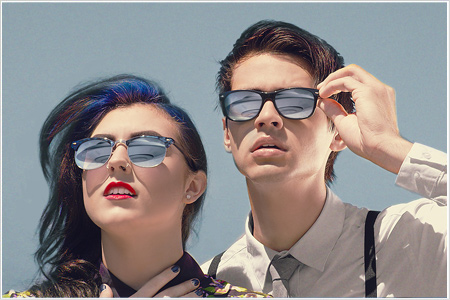 Cast your mind back to April and you may remember VersaEmerge first teasing their new musical direction with an artsy video. Since then, the US duo have released a trio of songs but have delayed their new album's release from next month to next year.
As Sierra Kusterbeck and Blake Harnage are sympathetic towards their patient fans, they've posted a new studio update informing fans that they're still putting the finishing touches to their upcoming second album, "Another Atmosphere" but working for an early 2013 release. Fingers crossed that it'll be dropping ASAP.
You can watch their YouTube posted VLog for yourself below.
Keep up the hard work, VersaEmerge!
Are you excited for VersaEmerge's new album?