Hi BubbleGoth Babies! I made this cute Lolita crown last night and took pictures throughout the whole process to show you how to make one for yourself! I got inspiration from this awesome designer Apatico; she's on DeviantArt, check her out.
Inspiration: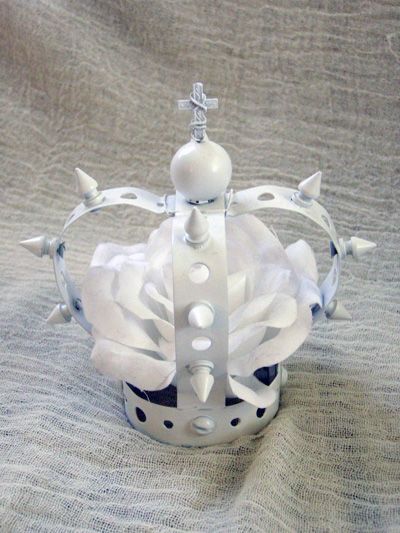 WHAT YOU NEED:
– Cardboard, foam, felt, plastic that you can cut–anything you have available to make this crown out of. Just make sure the material's not too soft.
– Glue or a needle and a thread (depending on the material you're using)
– Embellishments
You can attach the crown to anything. I cut another cardboard circle and put a ribbon between the base of the crown and that cardboard circle. Then I let it dry and I could nicely tie it around my head.
Hope you make one and if you do, show off your crown by sending it to us at moonchildacademy@gmail.com
love
k
Check out The Worst Album Covers of All Time!!! & Suffer for Fashion: Spiked Heels!!!
Zero Gravity is now out on iTunes!!!