✿ NEW Clothes & Accessories from The Fabulous Stains ✿
Check out some of the new clothing and accessories from my best friend Bebe Zeva and I's vintage clothing collection The Fabulous Stains. It's filled with super cute 80s, 90s, grunge, goth, punk, hippie, vintage and DIY clothing. Shop shop shop away!
Light Wash Cropped Guess Jacket
An homage to your favorite 90s TV stars isn't complete without this cropped denim Guess jacket! Pair it with a crop top and show some summer skin, or layer it with a baggy t-shirt and a beanie for grunge appeal. Size S (looks best with sleeves rolled up.)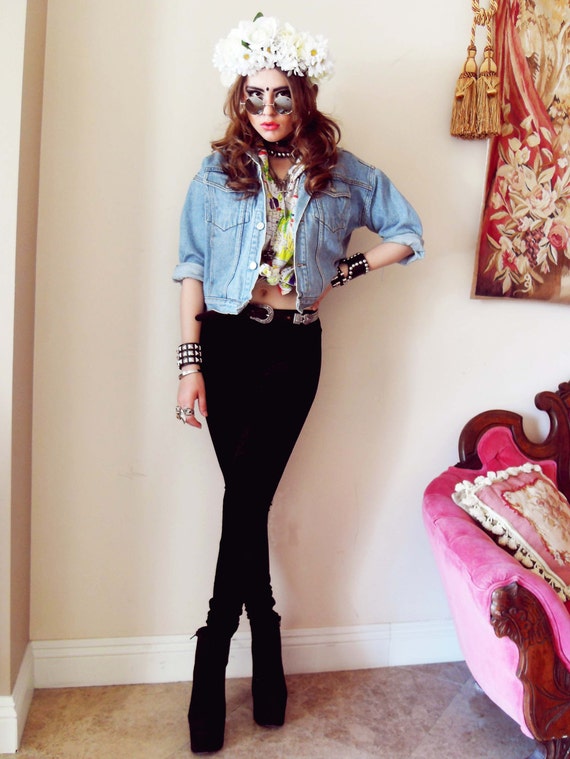 From the H&M x Black Book collaboration, this customized top is long, loose, and begging to be worn with your craziest pair of platforms for a night out on the town. Graphic reads "BLURRY EVERYTHING IS" and features orange leopard print at the center… a fun print for pairing with the rest of your party wardrobe! Size L (looks best when paired with a bandeau top underneath)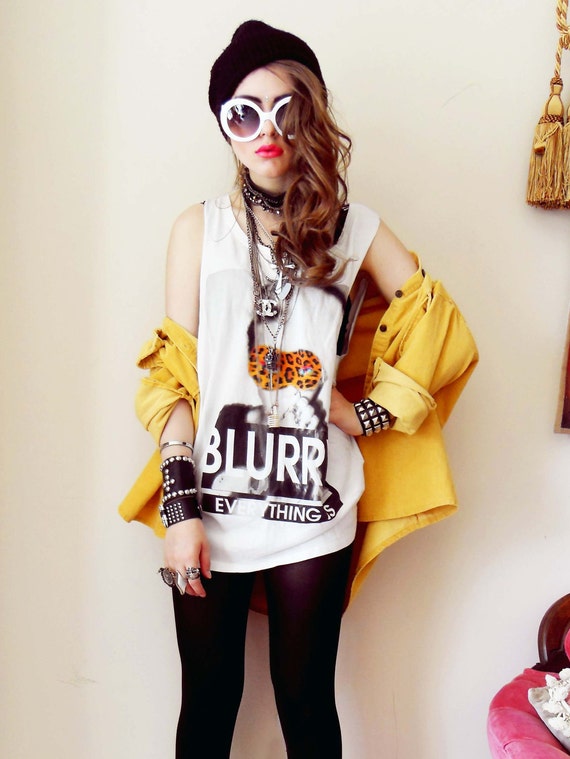 The perfect Coachella look calls for a loose tee and suede vest. Its industrial gray color and mystical wolf graphic make this slouch-neck top the perfect additon to your festival wardrobe. Size M, very loose, fits nearly any size.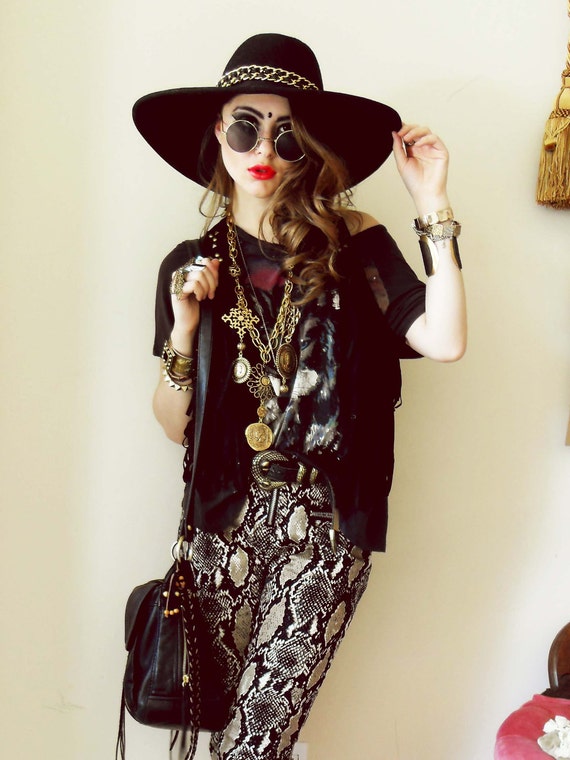 This baggy gray tank top will keep you calm and cool in the summer months. Its motorcycle graphic oozes an Americana rock vibe and would be best complimented by a leather vest and black lipstick. Size M (looks best when paired with a beandeau top underneath)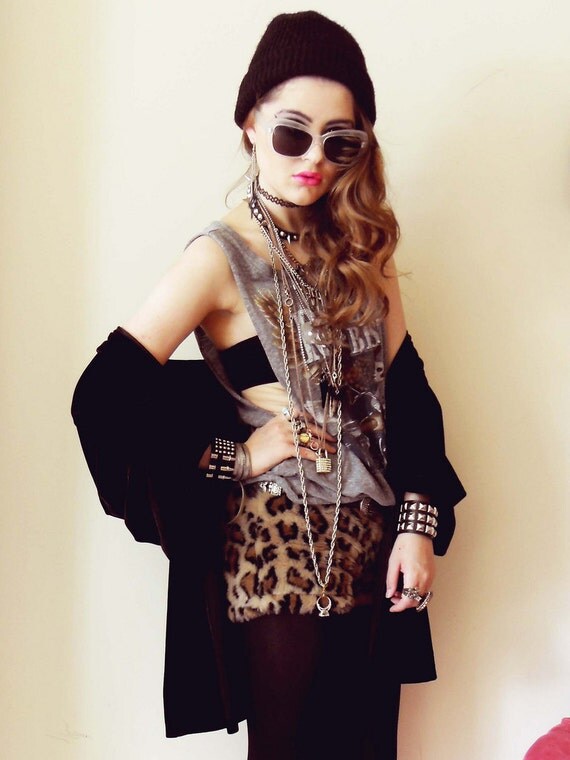 This transparent dress features green gradient material to bring out the Bohemian in you. Its earthy essenece and feminine silhouette make this gown the perfect garment for a lakeside bonfire or beach house getaway. Size M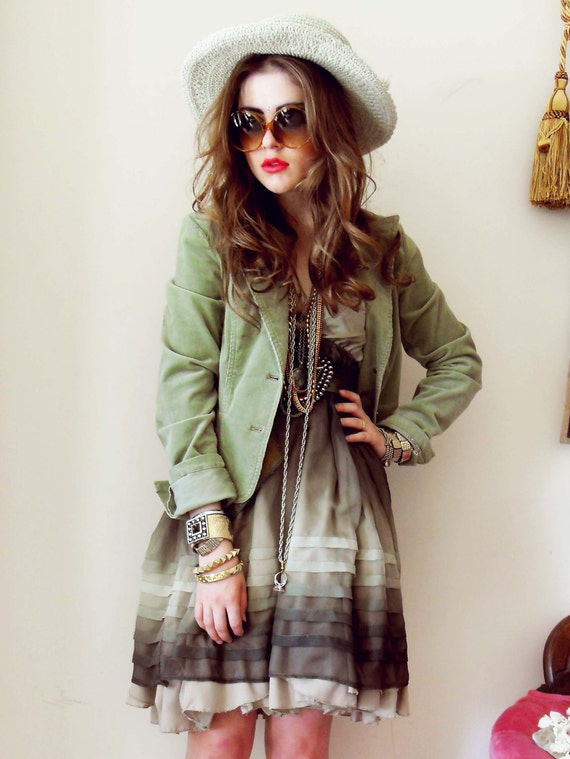 This gray t-shirt dress is the perfect evening staple for a girl who's looking to layer. Either tucked into a skirt or worn simply with tights or jeans, the silhouette it creates always elegant. The beige, crochet lace sleeves accentuate the shoulders and are the perfect finishing touch for this sophisticated top. Size S.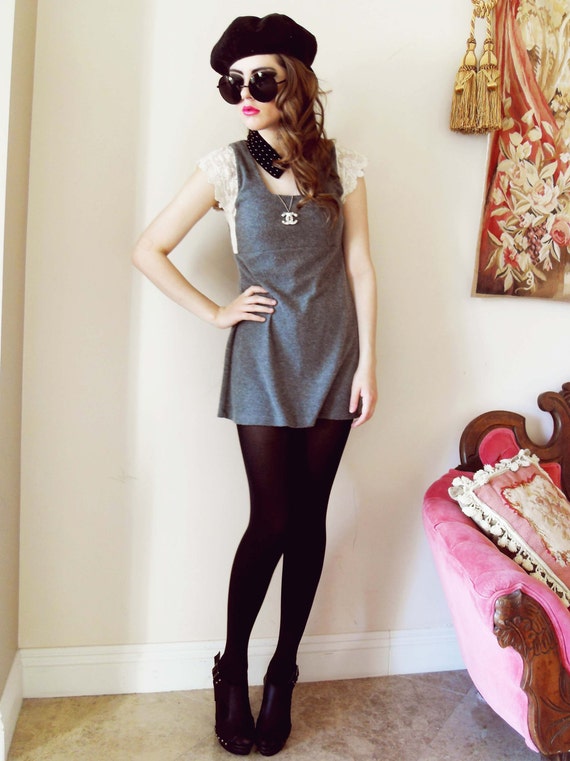 Everybody needs a staple accessory to color block with this Spring. Let our patent leather cross-body bag pack some pink punch for you! Measures 7 inches across, 5 inches tall. Strap is 25 inches from top to bottom at shortest length. Adjustable.