Three For Free: Valentine's Day Edition
Today is Valentine's day (or Singles Awareness Day depending on your life outlook). It's the day of love and roses and giant tacky teddies with hearts upon, but is it the day of free music also? Not usually, but in 2012 Cupid has shot his arrows between his bands and their fans–so here's a lovely selection of free tunes especially for February 14th.
The Drums
The Drums' Jonathan Pierce told fans on Facebook earlier today that "We wanted to buy you something but we made you something instead. It's Valentines Day so don't be shy with your love". What exactly they made was a cover of The Ronettes' "Do I Love You?". They also made the romantic gesture to give it away for free on their Facebook. Aw, shucks guys.
Official links: Website, Facebook, Twitter, FREE DOWNLOAD
Darren Hayes
Forgot to buy your loved one (or yourself) a present? Fear not because Darren Hayes is here to help you with his free musical e-card. Now you can tell that special person that you love them in a unique (and very cheap) way. The song featured in the video message is his new single "I Love Your Blood Stained Heart" which you can watch the non-personalised clip of below.
Official links: Website, Facebook, Twitter, FREE VALENTINE'S GIFT
Jodie Marie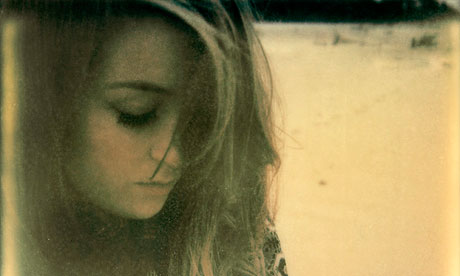 Welsh songstress Jodie Marie is embracing the spirit of love by giving away her latest romantic single "I Got You". As this is a special treat, it won't be staying free for long so hurry up and make sure you download it – even though, it's probably still worth 99 cents off iTunes. However that's not saying Jodie Marie is not generous as two of other tracks are also up for grabs on her Facebook page.
Official links: Website, Facebook, Twitter, FREE DOWNLOAD
Which song do you love the most?