Three For Free #10: 2012's Next Big Things Give a Taste Of What's To Come
It's that time of year again when everyone looks back on the best things of the last 12 months, as well as anticipates the highlights that the next should bring. So who will be the next sensation to grab our ears' attentions? Well let's start with these three because they've bribed us all with freebies.
Jamie N Commons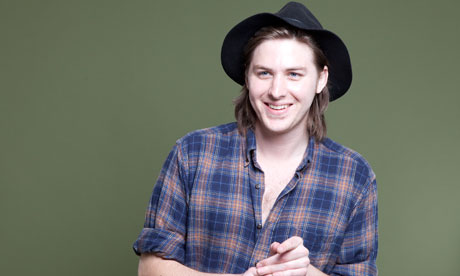 Sitting comfortably on BBC's Sound of 2012 longlist, Jamie N Commons is surrounded by hype. Last year the poll was won by Jessie J and previous 'losers' have included Lady Gaga who didn't even make the top 5. Radio station 6music is also a keen supporter of Jamie N Commons, and invited the young blues singer for a live session back in October. They also got him to record a festive cover as part of their cleverly named MPFREE Christmas giveaway. Sadly, this freebie is UK only as the BBC are being scrooges. Bah humbug! You can listen below however wherever you are in the world.
Official links: Website, Facebook, Twitter, FREE DOWNLOAD
Lianne La Havas
Tipped by MTV and HMV to be a star next year, Lianne La Havas sounds like "pared-down, beautifully understated neo-soul, with a dash of jazz and folk" – according to The Telegraph. If you want to understand exactly what that means, maybe you should take a listen for yourself. Her E.P "Live In L.A" is available in exchange for signing up to her mailing list. If you want a further idea of what Lianne is all about before you committ with your email address, you can watch her whimsical performance on Later Live…With Jools Holland from earlier this year below.
Links: Website, Facebook, Twitter, FREE DOWNLOAD
Calais
It's easy to criticise next-big-thing lists because of the self-fulfilling prophecy they create. One copies the other, causing the lucky fews acts to become so heavily hyped that they become 'big' before they've even released their apparently eagerly anticipated debut. Sometimes I can be one of those cynics so here is me ignoring the critics' tips and picking my own personal prediction – Calais, a London-based "indie rock" band. Yesterday they unleashed new single Circles, which is available as a free download, and if they carry on releasing songs as contagious as this throughout 2012 then next year will be theirs – regardless of whatever the lists and polls and awards ecetera say.
Links: Website, Facebook, Twitter, FREE DOWNLOAD
Who are you tipping for success in 2012 – are they bribing you with free songs?