8 Brighton Bands: Music From My City
What with Patrick Stump constantly reminding us to love where we live (he didn't just release "This City", he also sang alternative versions, inspired us to get out and film where we live for a video contest AND showed us around Chicago), I felt that it was time to share some music from my hometown. I've previously shared my favourite British freebies in "Three For Free" (#4 will come soon), but I thought I'd get even more local. This list ranges from some of the biggest artists to those who are yet to break through to the mainstream. So here we go:
The Kooks
After meeting while studying in the city, The Kooks went on to become the most successful alumni of the Brighton Institue Of Modern Music. Since their student days, they have sold over 2 million albums worldwide. Last month, they released their third album 'Junk Of The Heart' (you can watch its lead single "Is It Me" below). They also recently stopped by BBC Radio 1's Live Lounge to cover song of the summer Foster The People's Pumped Up Kids – check it out here.
Official links: Website, VEVO, Twitter, Facebook
Rubylux
Despite regularly playing street gigs across Brighton (and many other cities), I only stumbled across this BTN threesome by accident last month. When I googled them after watching them play outside a pub, I discovered that they had a song available for download at the cost of nothing so they were included in 'Three For Free #2' too. But don't forget, they don't just give away songs for free, they play outdoor ticketless gigs as well so if you happen to walk past them when you're out and about just stop and listen. However, even if you're on the other side of the world you can still check them out thanks to the interwebs.
Official links: Website, Facebook, Twitter, Youtube
Fatboy Slim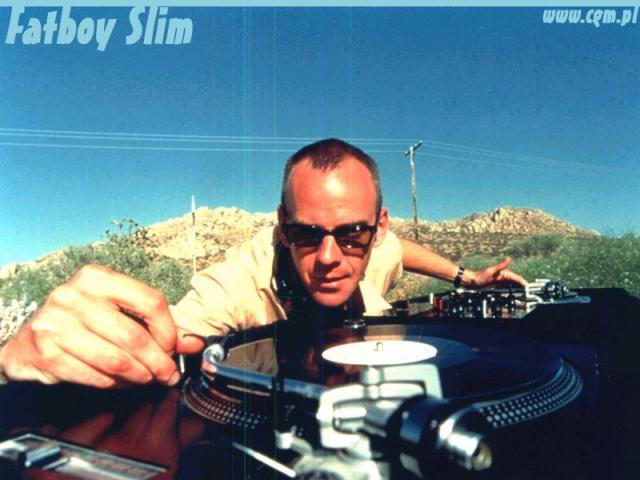 You know Fatboy Slim right? The DJ with the Christopher Walken video? Yeah that one. Well he's from Brighthelmstone too. He's known to many Brightonians for his epic gigs on the beach (and the infamous clean up process afterwards). In 2008 he 'dropped' his stage name but nobody got that memo (or at least nobody took any notice of it) so he ditched his real name of Norman Cook once again and reverted to being silly. He also has a free download on his Facebook.
Official links: Website, Twitter, Facebook, Youtube
MiMi Soya
I first discovered these pop-punkers after I was sent their ironically-titled "I Can't Stand Pop Bands" EP. I rather liked what I heard, gave it 9/10 and decided to pop along to see them play at an all day gig at Brighton's Coalition earlier in the year. I've kept an eye out for them ever since (their Twitter even pointed me towards one of my favourite illustrators – thanks guys) but sadly their future is on hold after the departure of guitarist Chris. However, the remaining trio will be continuing to work together but how exactly is undecided. They recently issued a statement about their plans.
Official links: Website, Facebook, Twitter
The Maccabees
Indie dahlings of the city The Maccabees formed in Brighton and have remained here ever since (unlike many others who hit it big and alter their Facebook location to London). They've released two albums and their third is shelved for a January 2012 release. They're currently touring the UK, although oddly (and to the anger and confusion of many) there's no Brighton date.
Official links: Website, Facebook, Twitter, VEVO
Sophie Madeleine
Another artist who I first heard due to reviewing (it's always fun to see 'hailing from Brighton' on a press release) is self-proclaimed "Ecletic pop" artist Sophie Madeleine. She was recently Brighton Source magazine's cover star and her album "The Rhythm You Started" is out now. She also wrote a pretty ditty little song about beard love which I approve of greatly. Oh and just like The Kooks she also covered Pumped Up Kicks – it must be a Brighton thing.
Official links: Website, Facebook, Twitter, Youtube
Rizzle Kicks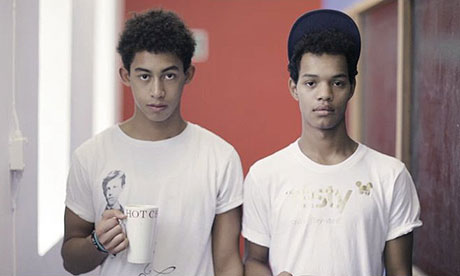 Easily Brighton's success story of the year, Rizzle Kicks went from obscurity to mainstream success over night. "Down With The Trumpets" peaked inside the UK Top 10 and they enjoyed a number one single with their Olly Murs collaboration "Heart Skips A Beat". Their debut album Stereo Typical is released on Halloween so if you don't like ghosts and ghoulies but do enjoy tounge-in-cheek hip hop, you can still look forward to the end of the month. They're currently supporting UK rapper Profressor Green and head out on their own headline tour early next year (which includes a date at local venue Concorde 2).
Official links: Website, Facebook, Twitter, Youtube
Blood Red Shoes
Those who share the same hometown as alternative rockers Blood Red Shoes may recognise this photo as one that used to hang outside the city's biggest and best vintage/retro/antique/general junk shop Snooper's Paradise. They're currently recording album #3 at the moment but before they wrap that one up you'll have to make do with their 'old' material.
Official links: Website, Facebook, Twitter
I'm sure there's plenty of Brighton bands that I missed out from this list but I couldn't fit them all on. Feel free to share bands from where you live, and if that place happens to be the same as mine you can simply extend my list.
Who's your favourite local band?