Kreayshawn Drops New Single, Announces Tour and Plans to Direct Red Hot Chili Peppers Video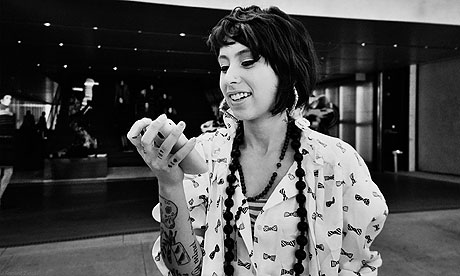 I'm not trying to become a Kreayshawn fangirl blog, I swear. So much is going on with the pint-sized Bay Area rapper these days, it's hard to keep up!
Prefixmag just announced some of the most exciting news in "Gucci Gucci"-land since she hit the scene earlier this year, swept up in a whirlwind of viral videos and million dollar record deals: Kreayshawn will be going on tour in August, she's set to direct the next Red Hot Chili Peppers video and she just surprise-released a new single called "Rich Whores," available for free download on her website. And somewhere in all that, she put out her latest mixtape, Kreayshawn X The Bay, featuring her White Girl Mob sister V-Nasty. Sounds like she's making the most of her sudden success!
Find tour dates and ticket information at www.kreayshawn.com, check out her recent interviews with MTV News, Rhapsody TV and LA Weekly and listen to "Rich Whores" below:
What do you think of "Rich Whores"?