Kerli Teams Up With Sugarpill Cosmetics
Kerli rules, Sugarpill is an awesome makeup brand and Moonchildren are some of the most creative people in the world. So what happens when you combine the three?
You end up with an eleven day long contest and some wicked entries of Moonchildren showing off their best makeup skillz.
And you're about to see the winner and some runners up.
On January 25th Kerli did a live Ustream chat with her fans. She looked incredible and laughed a lot, but made sure to talk about things that mattered and would help her adoring fans .. and the Moonchildren wouldn't expect any less from their Bubblegoth Queen.
Towards the middle of the chat, she announced that there would be two contests coming up soon. She told about a Twitter action where fans could tweet for a chance to win some Sugarpill makeup.
And a week later, she introduced everyone to the Army of Love War Paint Contest. She'd teamed up with Sugarpill Cosmetics again and wanted to see your best war face.
After days and days of entering and voting, the contest ended… and here is the lucky winner:
Julia got to pick $200 worth of Sugarpill makeup. Unnf, are you jealous?
First runner up: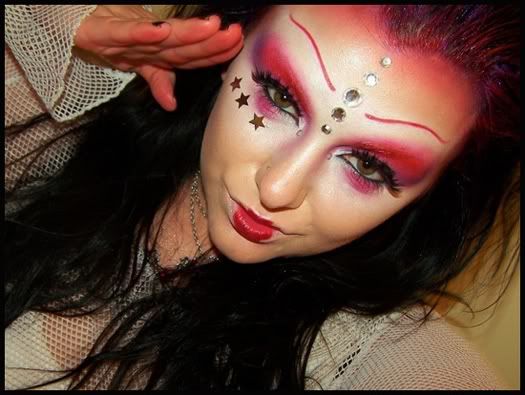 Second runner up: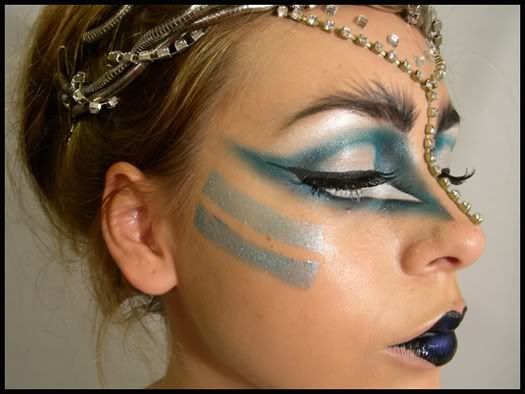 Third runner up:
But that's not all! Kerli surprised everyone, saying that when she got back in LA (the queen has been in New York for Fashion Week) she would hand pick a winner and send something special to them – something she made herself!
Here's the lucky girl: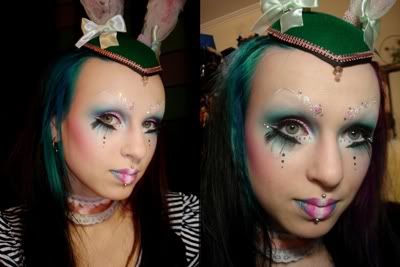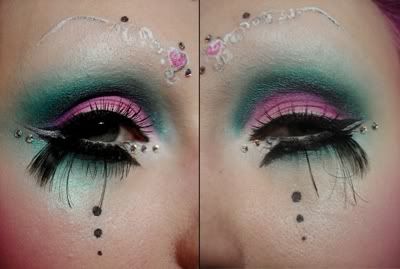 What do you think? Are Moonchildren frikkin talented or what?