10 Things I Want To Do In 2011 + Celebrities Of The Year
Since it's just a matter of hours before the New Year, I thought I would list some things I would like to do by the time December 31st, 2011 rolls around. As a warning, the following are not resolutions meant to make myself a better person.
Buy a pair of Camilla Skovgaard saw heel wedges using newfound babysitting money.
Familiarize myself with more prominent fashion photographers' work. I have had enough of Juergen Teller, Steven Meisel, and Terry Richardson, for now at least.
Subscribe to Dazed and Confused. How great would it be if I gifted my school a subscription?
Read Vogue France and Vogue Nippon regularly.
Buy something from Forever 21, or at least walk into the store. I have never done this and don't actually want to, but I feel like it's a rite of passage.
Look at every single Fall 2011 collection from New York Fashion Week on style.com. I usually skip out on a few when I'm too lazy or tired, but this year I take a look at every. single. collection.
Sew more.
Listen to wider variety of 80's music and stop purchasing Ke$ha and stuff.
Go to Los Angeles and walk down the Sunset Strip. And eat at The Rainbow.
Practice fashion illustration more, maybe like 20 times more frequently than I currently do which is about once a month.
Models.com is featuring the best of 2010 in models, editorials, campaigns and covers. You should check it out HERE.
Lastly, here is a list of a few celebrities that turned into household names this year. We talked about them at school, at parties, and by the water cooler or whatever. They were UBIQUITOUS!!!!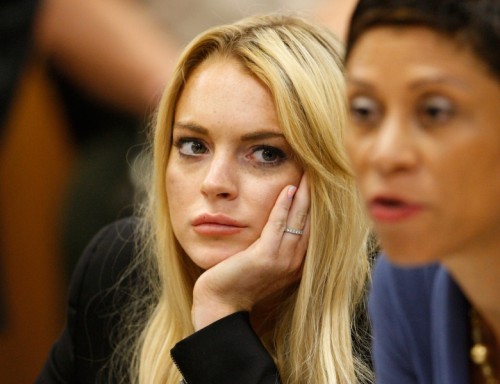 Lindsey Lohan and her jail sentence
The Kardashians. Please remind me WHY THEY ARE FAMOUS.
Kate Gosselin, you are actually a horrible mother.
Betty White! You make the world a happier place!
Snookehhh heii
Gaga makes it onto everyone's list, and I'm pretty sure it will stay that way for the next gagillion years.
Katy Perry and Russell Brand (individually and as a couple).
Alexa Chung is fabulous. FABULOUSSSS.
xoxo
P.S. Maybe read my blog on vacation in San Diego HERE.