The Seuss Party!
Did you know that Dr. Seuss' name was Theodor Seuss Geisel?
I had absolutely no idea.
Theme/Colors:
So obviously, the theme is Dr. Seuss. Actually, it's not. The theme is characters created by Dr. Seuss.
Grinchy Grinchy.
The Cat-Like.
Green Eggs and – regrettably – Ham
We know one is Sam, but who is the other man?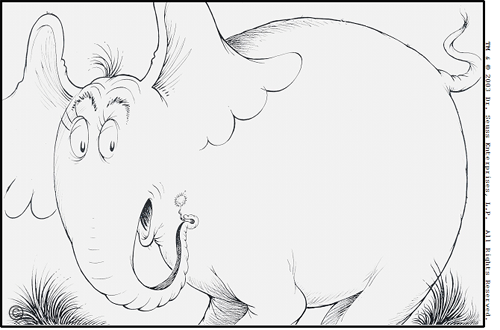 An elephant WHO goes by the name of Horton.
Creeping Beaches, it's the Star Belly Sneetches!
And a plain bellied sneetch!
COLOR is quite obvious;
A little red here, a bit of yellow there,
a splash of green, dear, and bright blue everywhere!
Music:
This was quite easy peasy.
The classic Cat in the Hat song will be played on repeat for HOURS.
Clothing Requirements:
There aren't any huge requirements you have to meet to join this party..
….
ALL YOU HAVE TO DO
IS DRESS LIKE THING TWO!
…..
Okay. I don't expect anyone to dress like Thing 2. That would be a little ridiculous.
As a matter of fact, all you're required to do is wear a hat.
A hat much like the hat of the cat who wore a hat.
Yes, you must wear a big fat hat that is striped like the hat of the cat in the hat.
Do you understand that?
But even a hat, much like that, is not a must have. You will be accepted if you don't have a red and white hat, a star on your belly so fat, a large world on a small speck, a bent fork that looks like a wreck, a heart ten sizes too small, even if you have nothing at all!
So let's enjoy the party,
And don't you be tardy.
Everyone's invited,
You better be getting excited.
Let's enjoy a day of Seuss,
Cause the Grinch is on the loose.
And now I have proved my terrible rhyming skills to all of Buzznet =D