if we fall we get up, stuck in a dream we wake up. if we found love we'd hold onto it.
it 9:13 a.m. and i am exhausted. last night was lauren's 21st birthday dinner party. she had the dinner at the huntley hotel in santa monica. the restaurant is in the penthouse and has the most amazing view. we ate caesar salad, veggie pasta and tons of red velvet cake! mmm.. after the dinner, 4 of us went to pash for some bday dancing. before the party i did a little shopping on robertson. i got the new jeffery campbell ankle boots, they are amazing! remind me of fairy shoes.. haha! i also got this great black hat with gold elephants on it, ice cream lip gloss and leotards from american apparel. today is the cupcake meet&greet party! only a few more hours to go.
wednesday night inno came over with the biggest platter of sushi i have ever seen! i was in heaven. tons of spicy tuna with brown rice and shrimp rolls. after stuffing my face with sushi, lucy, inno and i went out dancing. the night was fun until someone kicked my phone out of my hand and it went flying across the room. i don't even know how that happens.. but it did.. haha! my phone broke and i lost all my contacts.. typical.. i am now on my 4th blackberry. i got the dark red one this time.. i like it.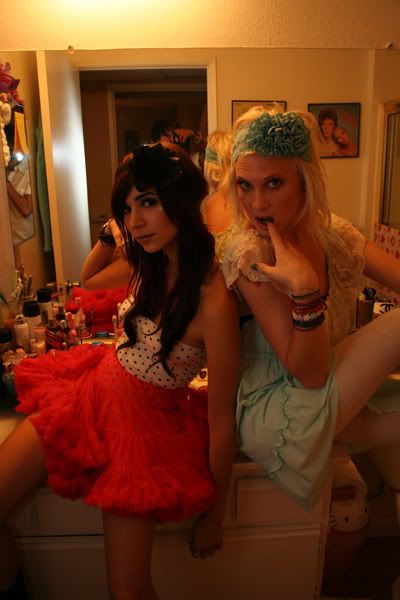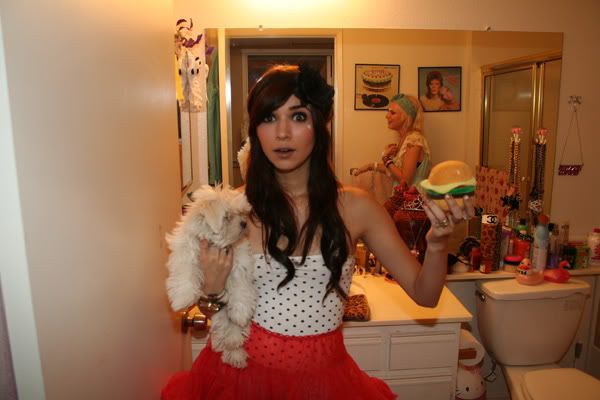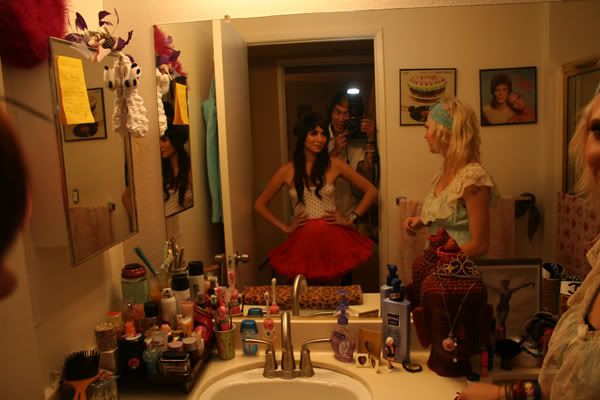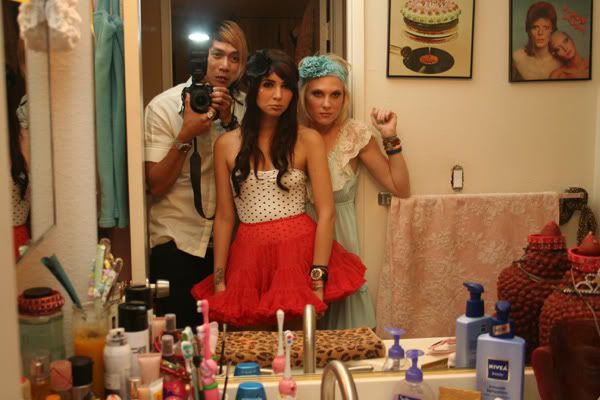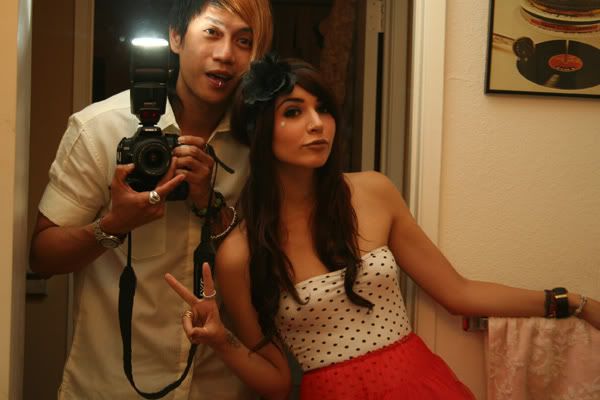 this is going to be a busy weekend! tomorrow i am shooting with jeiroh. we are doing a fashion spread for some new designer, i can't wait to see all the clothes! sunday i am shooting with john ryan for this glam destruction piece. i am going to be dressed up all glamourous and smashing a t.v… should be interesting.. monday i am doing a guest roll in the new hit the lights video. the theme of the video is the movie the heathers. i am going to play "the bitch" who hates the main heather.. haha!
if you could star in a remake of a classic eighties movie which movie would it be and who would you play?
what is your favorite flavor of cupcake? my fav is vanilla.
xxoo