so hot today in indianapolis.. heat wave 07. yesterday we went to TRL. took a million photobooth pictures, drank some starbucks.. pretty sweet. right now im sitting at the weblab, trying to avoid the heat. i added more warped tour dates.. im just going to finish the tour.. so ill be seeing you in montreal and all those other places coming up soon!! hoodies will be done in about two weeks. so be sure to keep checking back for ordering information. i have the biggest bruise on my arm and i have no idea what its from. yeah… i want sushi.
my birthday is coming up. august 24th. people have been asking for a p.o box for me.. here you go!!
HannaBeth Merjos 3630 Eastham Drive Culver City, CA 90232
photos?? yeah.. photos…
warped.
peapod.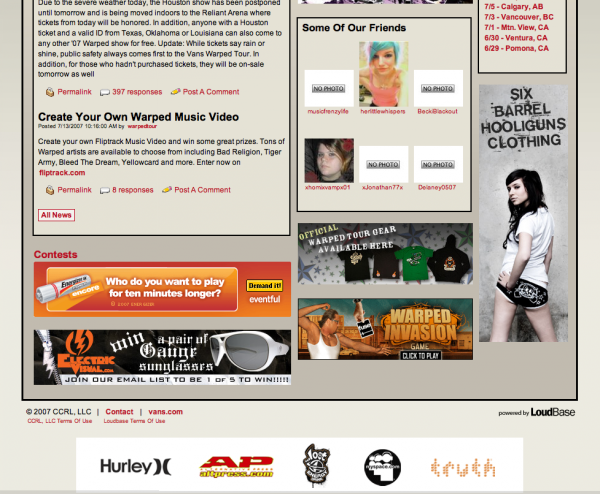 me on warpedtour.com
grumps.
the view was nice.