hello monday. go rent the movie "Arthur" you will not regret it. cake batter ice cream with rainbow sprinkles is amazing. the new channel gloss "Galactic" is my new addiction, its a sparkle white with glittler!
The Lock Smith. yesterday jeffree and I went to lunch at "Urth Cafe". he got the cheese platter and i had the pumpkin pie. on the way back to my apartment i realiezed i had left my keys on my chair and had no way of getting into my place. i called my landlord but he was on a weekend vacation in palm springs. i called 411 and found a number to a locksmith.. they said 20 minutes.. 20 minutes went by.. 30 minutes went by.. 40.. etc. after waiting for almost an hour we googled locksmiths in west hollywood and found another who said 10 minutes.. unlike the first one he actually look 10 minutes.. as he started working on my door, the first locksmith we had called shows up.. we told him he was an hour late, and we had called someone else. then, his boss calls me, threatning me, saying i owe him 60 dollars for the drive.. i said i would call the cops at that was that.. signed my bill from the second guy and as we were walking back into the house i noticed he was following us.. i said "what are you doing?" he then replied.. "i thought i was coming in.. maybe you and your friend would.. " jeffree and i then freaked out, started laughing, and closed the door… this guy was expection a threesome!!!! ahahahahaha… later in the night when i was with a friend watching movies a get a phone call from the locksmith asking if my friend and i would like to… you get the idea..i told him i had a boyfriend and he needed to leave me alone.. ahahahahaah biggest creep in LA!!!
Saturday Night: ali and i went to simones (tokidoki) birthday party, then a graduation roller disco party for one of her friends.. ali and i ended the night with swingers..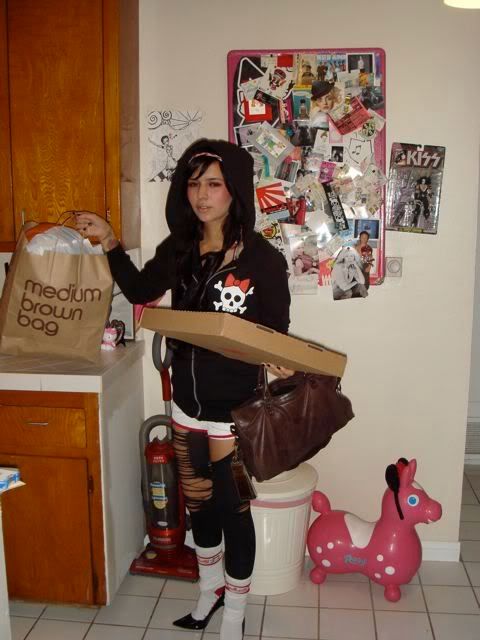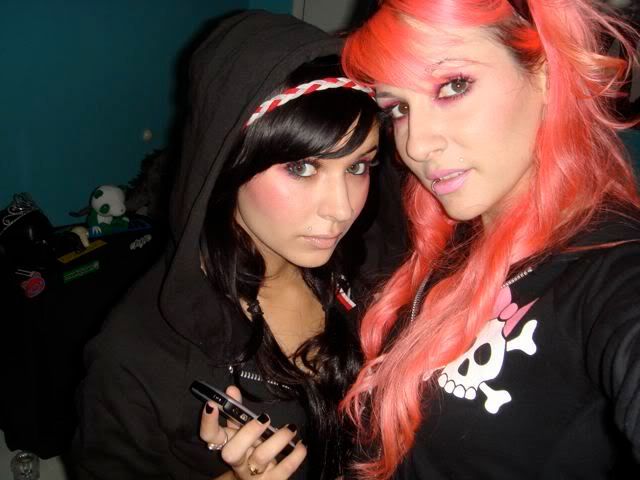 our outfits with the best, we had matching fuck off hoodies, knee socks and shorts on (lipstick prophets) and ripped up tights..
Jessica Louise Shoot: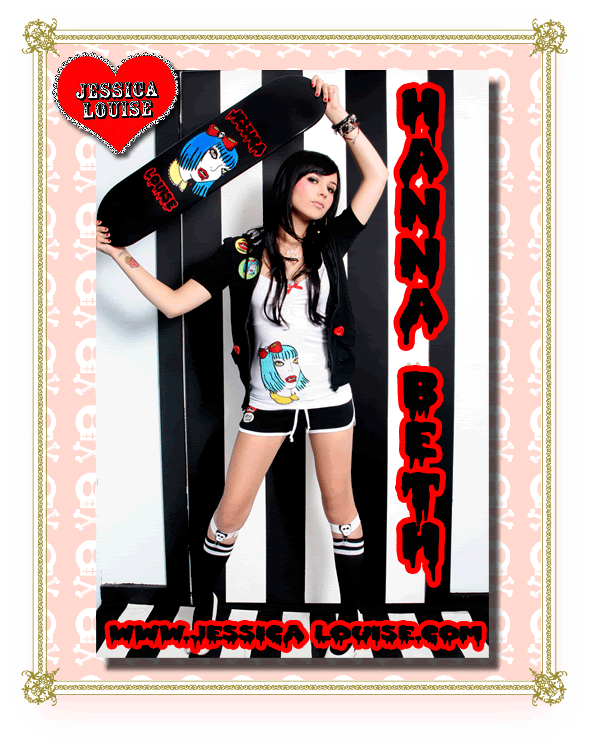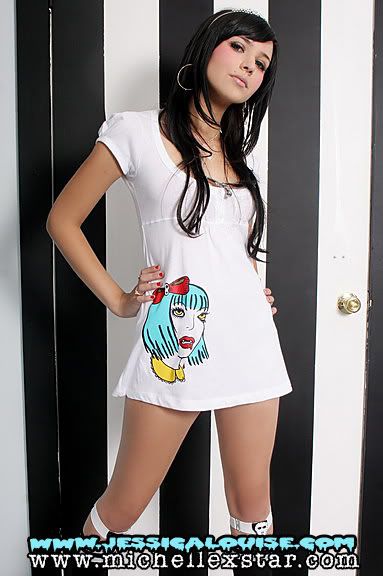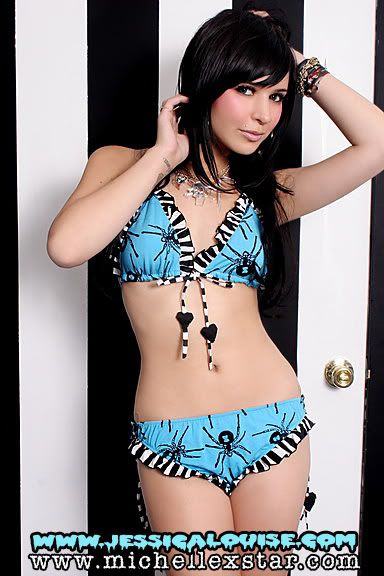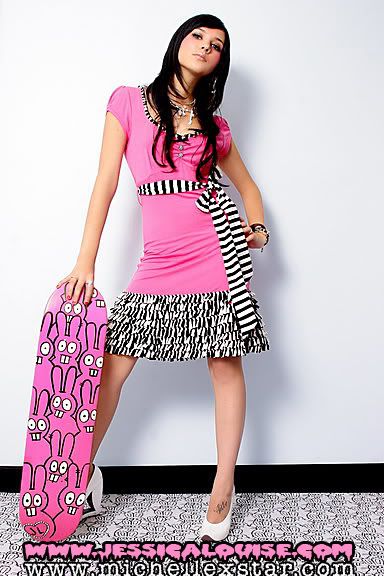 Things Coming Up: August Issue of AP: Skelanimals Ad, Bleeding Star Ad Questionare Video: Part Three Warped Tour! My Hoodie Line
how was your weekend? xo