Love Yourself for Who You Are!!!
This is a group for you to show how much...
more»
This is a group for you to show how much you not only love yourself but others too. You can be anyone, you can be gay or you can be a retard (like me! lmao) - you can be anything and show people who you are!
Don't discriminate and criticise in this group! This is for getting to know one another and to learn to accept each other for who we are!!! The world is full of enough shit, don't create more!
Go and introduce yourself and meet new people at the 'Don't you just love yourself?' forum!
"Die mens het skynbaar 'n keuse - om te vernietig of nie"
"Man can make a decision - to destroy or not to destroy"
Quote out of Fiela se Kind and translated to English (Fiela's Child), a book by Dalene Matthee
Love to everyone
Noodle (Riëtte)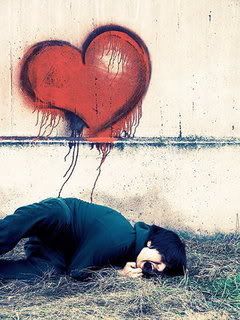 ♥
♥♥♥
---
Ok, so todays topic is abuse. there are four types of abuse, Physical, emotional,neglect and sexual.I see so much of this every day. Not in&nbsp…
vid
The official video for Erika Jayne's "One Hot Pleasure"
I got bored so this is what i did. it's from my favorite band Black Veil Brides
A sign of a true artist is one who can morph a trend to fit their aesthetic - take a sound of the moment and…
Amanda had been my mom's best friend since they were kids. She was in her late thirties and had really curly red hair. She was about…