body,mind and soul: Brighid~ January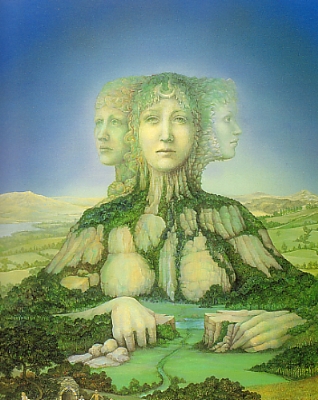 source: body,mind and soul
Late January, the Celtic festival of Brighid celebrated. It represents the whitegoddess who after the death of winter and returns a virgin bride. Said the first signof spring and its celebration coincides with the terugkerede light.

the bridal
People illuminate their houses with white kaarsenn. The women bride dolls thatthey put a basket of flowers. at the front door she whispered: "The marriage bedis ready. Have the bride arrive, she is welcome."
Translated:Dutch
Eind Januari wordt het keltische feest van Brighid gevierd. Zij vertegenwoordigt de witte godin die na de dood van de winter terugkeert als maagd en bruid. Zei is het eerste teken van de lente en haar feest valt samen met het terugkerede licht.

Het bruidsbed
Mensen verlichten hun huizen met witte kaarsenn. De vrouwen maken bruidspoppen die ze in een mand met bloemen legden. bij de voordeur fluisterden ze : " Het bruidsbed is klaar. Laat de bruid komen, ze is welkom."
More from NewAgeChild